AMD Reveals Threadripper 16-Core Processor; More Details Coming at Computex 2017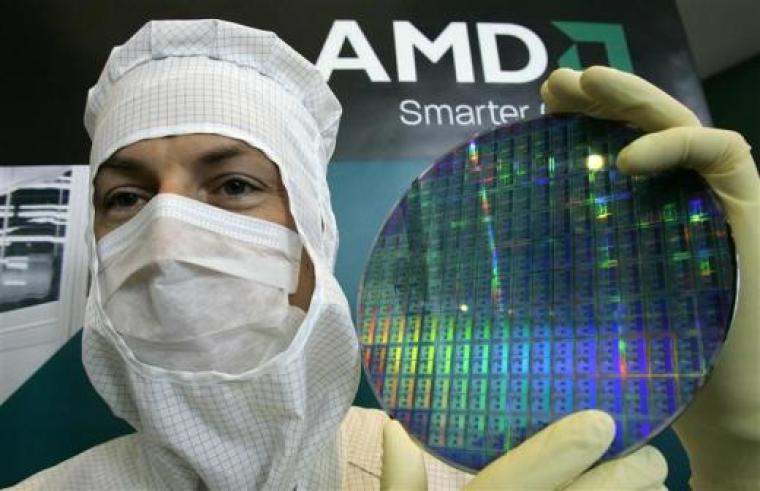 Advanced Micro Devices looks to take another niche of the processor market away from Intel with its announcement of the Ryzen Threadripper enthusiast processor. This new, workstation-class chip looks to be aimed at Intel's top desktop processors at a competitive price, once again.
After eating some of Intel's market share with the Ryzen 5 and Ryzen 7 releases, AMD goes back for more as it prepares to take on Intel's most expensive desktop Central Processing Units (CPU). AMD Ryzen Threadripper will have a new motherboard socket design that's all its own, and the new CPU will need that to be able to make full use of up to 16 cores that the new chips will offer, according to Extreme Tech.
AMD's new chip is set to go head to head with Intel's Broadwell-E and Skylake-E chips, both in the category called High-End Desktop (HEDT) processors. This announcement from AMD could be a move to head off Intel's rumored release of a Core i9 at the upcoming Computex event.
AMD Ryzen Threadripper will pack 16 cores that run 32 threads of computing power, as revealed in the financial meeting report by the chipmaker. More details about the new CPUs are still under wraps, however, as the company is expected to make the full announcement at the Computex show this year as well, according to PC World.
Analysts have been taking particular interest in this new round of competition between AMD and Intel. Patrick Moorhead, principal analyst at Moor Insights, comments on AMD's approach of adding to the core count with their new CPUs. "Both companies can push the core count as far as they keep adding value without taking away from the rest of the experience, things like power. 32 threads still adds value to high quality video editing, transcoding and gaming while streaming and voice chat," Moorhead noted.