Anaconda on 'Eaten Alive' to Swallow Man Whole (VIDEO)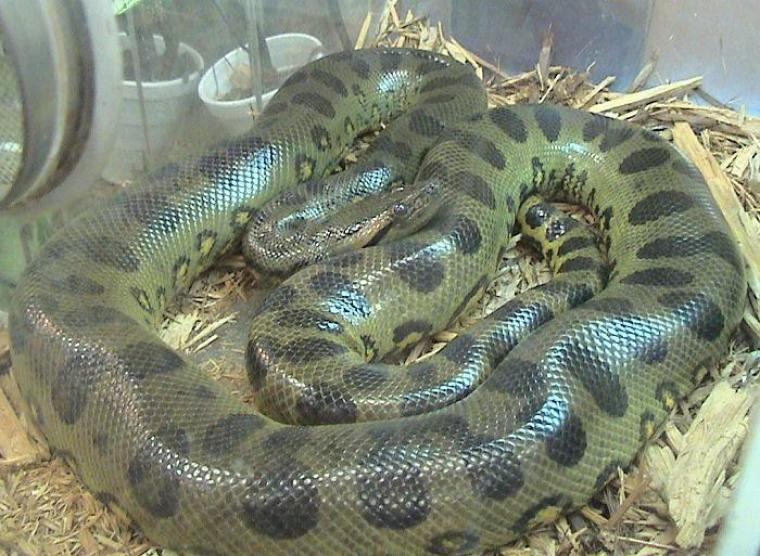 An anaconda on "Eaten Alive" swallowed naturalist Paul Rosolie whole on camera, according to reports. Rosolie filmed the special for the Discovery Channel on Dec. 7, and many viewers are wondering how he survived the stunt.
The anaconda on "Eaten Alive" eats Rosolie, but because he is wearing a special "snake-proof" suit that comes equipped with a breathing apparatus, he isn't suffocated inside the reptile's stretched belly.
"Naturalist and wildlife filmmaker Paul Rosolie enters the belly of an anaconda in a custom-built snake-proof suit," the Discovery website states.
Exactly how Rosolie managed to not be harmed wasn't revealed in the trailer that was released Wednesday.
"We're heading into a unique ecosystem that no one's ever explored before," said the 26-year-old filmmaker as they hiked through the jungle. "We're gonna get me inside the snake. We're gonna make me as appealing as possible, so the snake just says, 'Well, I got this big thing here. I might as well get a free meal.'"
However, some are saying that what Rosolie is doing is cruelty to animals.
"#EatenAlive is disguting. Why put an animal under so much trauma? All for the wonder of live TV," one person tweeted.
However, Rosolie tweeted back that "if you know me— I would never hurt a living thing" and that viewers would have to simply watch the TV special to see "how it goes down."