Angelina Jolie Teaches 3 Daughters to Become Humanitarians; 'Life of Service is Worth Living'
Angelina Jolie is raising her three daughters -- Zahara, 13, Shiloh, 11 and Vivienne, 9 -- to become humanitarians. The mom of six also reveals the words she constantly tells her girls as they grow up.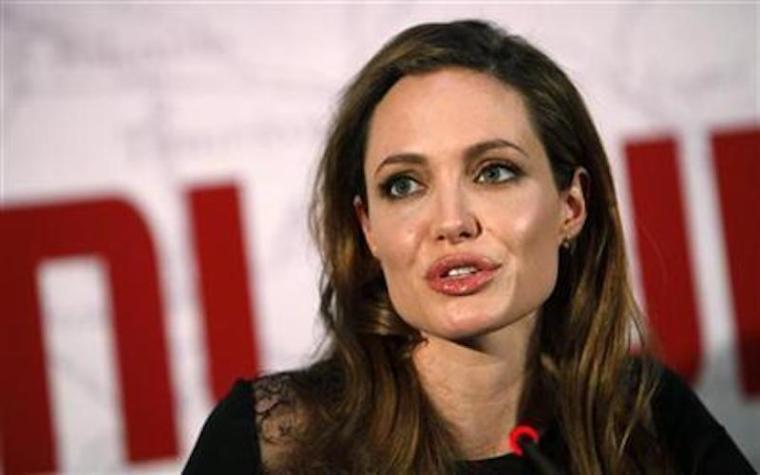 In an exclusive feature on Elle magazine, Jolie talked about the things she hopes to pass on to her daughters. The interview took place in New York last December after Jolie met with the U.S. Secretary of State John Kerry.
"What sets you apart is what you are willing to do for others. Anyone can put on a dress and makeup. It's your mind that will define you," Jolie tells her girls. "Find out who you are, what you think, and what you stand for. And fight for others to have those same freedoms. A life of service is worth living."
The story on the Hollywood star comes at a time when women in her industry are building movements like #MeToo and #TimeIsUp to fight for equality and respect. Jolie, an ambassador to the United Nations, has been fighting for women's rights in war-torn and impoverished countries for more than a decade. The Elle issue is part of its observance of International Women's Day in March.
Jolie revealed that she was opposed to politics in her younger years but learned that she had to deal with politicians and lawmakers when she became active as a humanitarian. She realized that some problems facing women and the poor are rooted in laws and politicians.
The actress also acknowledged her privilege as Hollywood royalty in a country that embraced people of all backgrounds. She said she would not have been able to give her children this privileged life if not for her own background.
At the interview, Jolie had daughters Shiloh and Vivienne with her. Amidst everything going on around the world, Jolie is struggling with a personal turmoil in her family with her impending divorce from Brad Pitt after 12 years together. Jolie and Pitt currently share custody of the kids, which include Maddox, 16, Pax, 14 and Know, 9, Vivienne's twin.