Anne Hathaway Pregnant: Photos Show Baby Bump?
Anne Hathaway Pregnant: Photos Show Baby Bump?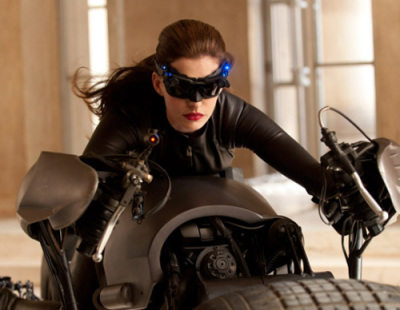 Anne Hathaway could be expecting her first child with fiancé Adam Shulman. The news comes as an eyewitness spotted a baby bump on the actress' tiny frame and said the couple may have announced the good news to their parents at a dinner.
The Dark Knight Rises actress and fiancé Shulman were seen having dinner with their families at Picholine on the Upper West Side of Manhattan.
"Not only did both Anne and Adam have their parents at dinner with them, which is unusual, but the amount of enthusiasm and excitement made it clear that they were celebrating some major news, and while everyone else sipped on wine at dinner, Anne didn't drink any alcohol, which is an indication that she could be pregnant," the source told RadarOnline.com.
Video footage and photos posted by the celebrity gossip news site showed Hathaway and Shulman getting plenty of hugs and kisses as they said their good-byes to family members.
Hathaway who lost weight in her Les Miserables role was reported to have a baby bump.
"It looked like there was a baby bump on her belly," said the source.
Anne, 29, and Adam, 31, have been engaged since last November but have not set a wedding date.
The Dark Knight Rises - Exclusive Nokia Trailer Debut [HD]