Apple iPhone 8 Latest News: Innovative Design, Wireless Charging, Dual Optimal Image Stabilization Among Awaited Features for 10th Anniversary iPhone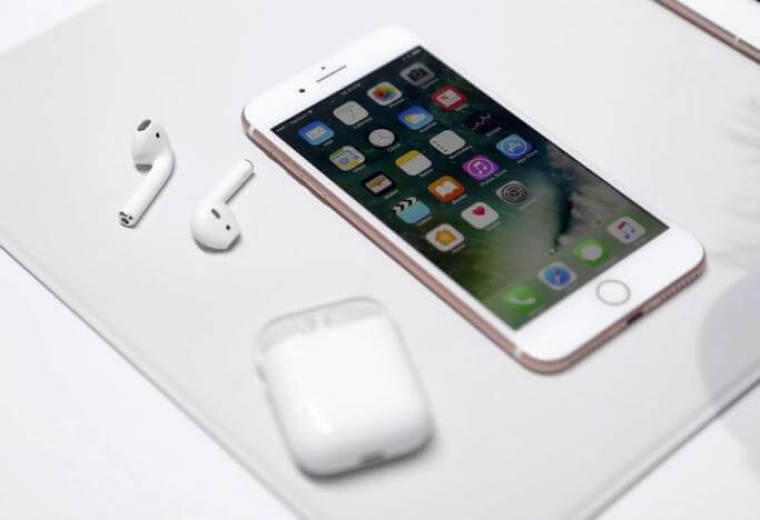 Some consumers weren't impressed with Apple's latest smart phone: the Apple iPhone 7, and that probably explains why the anticipation for the Apple iPhone 8 is sky high.
The Apple iPhone 8 is the Cupertino-based company's 10th anniversary iPhone. As such, it is hoping to boost sales during this special year by overhauling the smart phone design, features and specs; adding innovative and new capabilities. After all, the original iPhone is iconic in the sense that it introduced novel mobile internet and communication in a global scale.
In a more practical sense, Apple needs to boost sales next year, since it has reported its first decline in terms of annual sales since 2001 – 15 years ago.
Design
The Apple iPhone 8 is said to have a metal frame and glass back; replacing the metal casing that is in current iPhones. The premium version, 5.5-inch screen, will have a curved organic-LED screen, while the two other versions will have flat, low temperature poly-silicon displays.
Wireless Charging
According to Amit Chowdhury of Forbes, wireless charging is one of the possible new features that Apple will introduce in its latest smart phone.
Chowdhury based this possibility on a Nikkei report which stated that Foxconn Technology Group is creating wireless charging modules for Apple's 10th anniversary iPhone. A source from Foxconn, also known as Hon Hai Precision Industry, said, "But whether the feature can eventually make it into Apple's updated devices will depend on whether Foxconn can boost the yield rate to a satisfactory level later on."
Camera
Apple is also rumored to have some state-of-the-art plans for the iPhone 8's camera. That includes dual optical image stabilization.
In particular, the next iPhone is said to have an LG Innotek dual-lens camera, which has 3D camera technology. Rumors regarding 3D technology in Apple iPhone 8 next year have been reinforced b7 the company's acquisition of a start-up called LinX last year. Tech Cruch reports that LinX's newest offerings include 3D picture capture.
Ming Chi-Kuo, a KGI Securities analyst well-known for his accurate Apple predictions, said that the 3 smart phones Apple will introduce in 2017 will have dual cameras that include dual optical image stabilization.
Kuo adds that there will be a 4th model; one that has a 4.7-inch screen. This model will have an LCD screen and will just have a single-lens camera like current models, plus a single optical image stabilization feature.