Archaeologists Have Just Uncovered Britain's Oldest Religious Site Going Back 4,000 Years Ago
A burial site in front of a church in Shrewsbury was discovered to be over 4,000 years old and is said to be the oldest sacred site still in use all over Britain.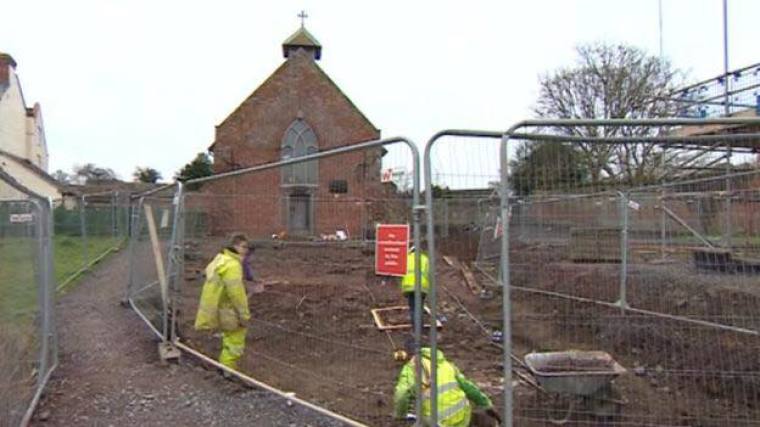 Archaeologists who dug the site at the Church of the Holy Fathers in Sutton, Shrewsbury were astonished to discover that the area dates back 4,000 years up to the late Neolithic period, reported The Telegraph.
The site was discovered in February. Results of carbon dating for artifacts taken from it surprised experts, who initially thought the area was from the Anglo-Saxon period.
But a 15-inch wooden post taken from the site that was subjected to carbon dating showed that it was planted on the ground in around 2033 B.C. Those who dug it up from the foundations of a medieval church believed that it is part of a processional walkway called the cursus.
Janey Green from the Baskerville Archaeological Services said the group was "blown away by the dates" as they expected it to come from a much later period.
"It is well known that Christians liked to build churches on pagan sites, but this goes back to the Neolithic," said Green who led the excavation. "And this time we have the archaeological evidence so we can rewrite the history books and add to our knowledge."
Remains that date back to the Mesolithic, Bronze Age, Iron Age, Roman and Anglo-Saxon period were also unearthed from the site, according to The Daily Mail.
Green noted that the site is remarkable because its use as a burial ground remained the same throughout the years.
No other church has been discovered to date back up to the Neolithic period.
"The only other British site of a Christian church that is known to date back to the late Neolithic period is at Cranborne Chase, in Dorset, but it is a Norman ruin," Green told BBC.
A Greek Orthodox Church currently owns the property where the burial site was unearthed. The group acquired the land from the Church of England in 1994.
Father Stephen Maxfield who leads the Orthodox Church could not hide his amazement at the discovery.
"From the moment we first saw this building as a crumbling ruin... we thought it was a very special building," the priest told BBC. "Now we know what it is."