Arizona Cardinals vs Tennessee Titans Live Stream Free: Watch Online NFL 2013 Football (Start Time, Fox TV Schedule)
Arizona Cardinals vs Tennessee Titans Live Stream Free: Watch Online NFL 2013 Football (Start Time, Fox TV Schedule)
The Arizona Cardinals will face off against the Tennessee Titans on Sunday afternoon, with Cardinals still harboring hopes of snatching a late playoff spot through the Wild Card slots. The game will start at 4.25 p.m. ET and can be watched online through free live stream (details below).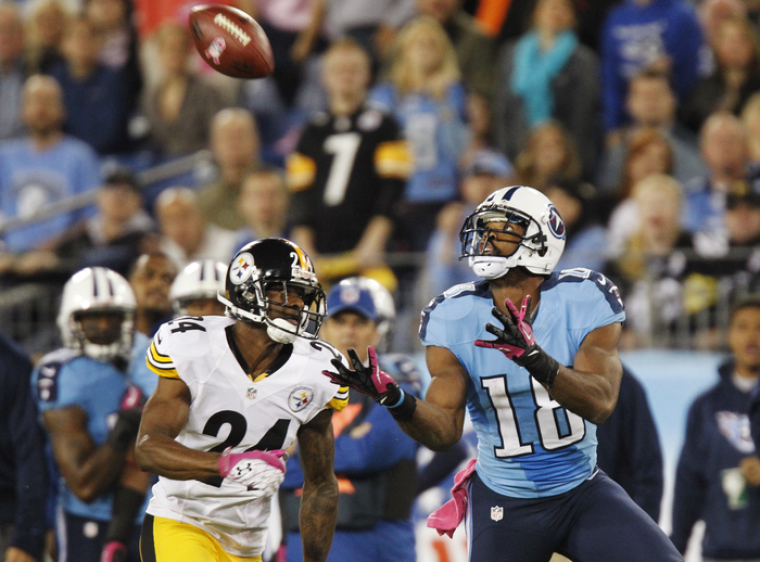 The Cardinals are 8-5, but that is only good enough for third place in a hugely competitive NFC West. The NFL's top team, the Seattle Seahawks are top with an 11-2 record, and the San Francisco 49ers are second on 9-4.
The Cardinals have done fantastically well to get into this position, but they will probably have to finish the season with a flurry of wins to ensure they capture the playoff place most would say they deserve for this season's performance.
The Cardinals have won two and lost one of their last three games; they destroyed the Indianapolis Colts 40-11 in a massively impressive performance. However, they stumbled against a surging Philadelphia Eagles side in Week 13, losing 21-24. But they managed to bounce back last week with a strong showing, defeating the St Louis Rams 30-10.
Following today's game in Tennessee they will play the Seahawks in Seattle in Week 16 before closing out the regular season against the San Francisco 49ers on Dec. 29. That means the Cardinals still have their own destiny in their own hands, and if they can win out from here they will be guaranteed a spot in the postseason.
Meanwhile, the Titans are second in the AFC South but have just a 5-8 record. They are coming into this game on the back of two straight defeats, having lost to the Indianapolis Colts 14-22 two weeks ago, and being destroyed 28-51 by the Denver Broncos last week.
Today's big game will start at 4.25 p.m. ET and can be watched on TV on the Fox network or online through free live stream by clicking here.
Arizona Cardinals vs Tennessee Titans WEEK 15 NFL PREVIEW 12/15/13