'Arrow' Season 7: Series to Undo a Recent Character Exit for Major Team Shake-Up; Fate of the Newbies Up in the Air?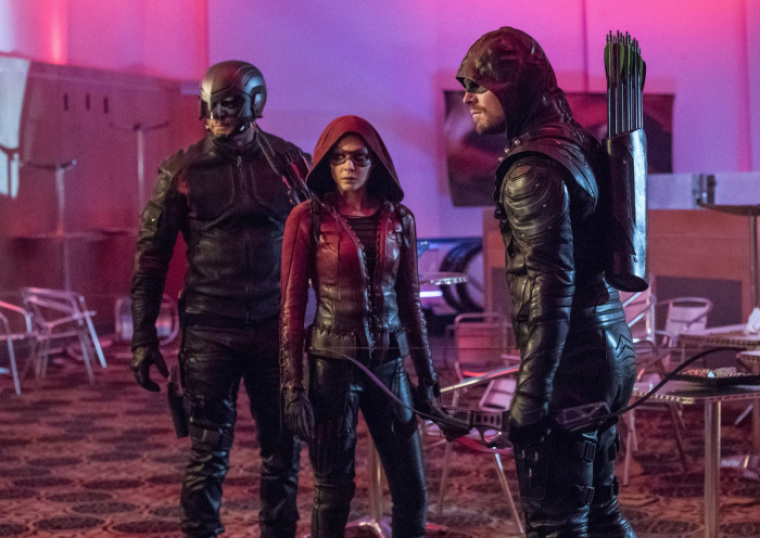 Fans will be seeing more of Roy (Colton Haynes) come "Arrow" season 7. It has been announced that the "Teen Wolf" alum will be a series regular next season.
Haynes recently reprised his role as Roy, a.k.a. Arsenal, in two past episodes that marked the exit of original cast member Willa Holland, who played Thea.
In those "Arrow" season 6 episodes, Thea embraced her destiny as the heir to the demon and made it her mission to destroy the three Lazarus Pits from around the world that her father Merlyn (Jonathan Barrowman) discovered.
Roy decided to go with her, so it was assumed that he will be there with Thea for the whole thing. This was understood as the character being written off as well.
This will not be the case though. Unless there will be an Earth-2 twist to this, it looks like the Roy that left with Thea and Nyssa at the end of "The Thanatos Guild" will be the one coming back in "Arrow" season 7. The series regular gig means that he will be around in every episode, if not majority of them.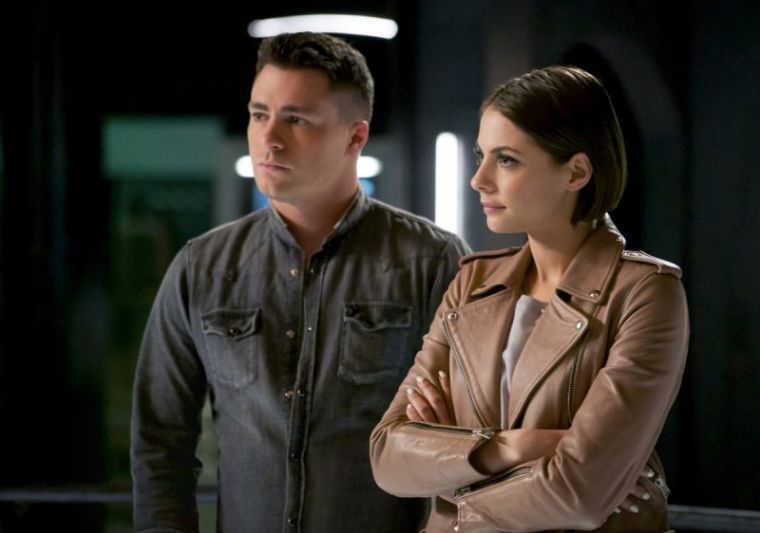 It is unclear how the show will work his return into the story as far as his Thea connection is concerned. In her final episode, Roy was very keen on driving off into the sunset with her and was even upset that the League of Assassins business will throw a monkey wrench into all that.
It is possible that "Arrow" could just wave it off as him getting in way over his head or that he and Thea will be taking a break as the latter focuses on the mission. However it will be done, a lot of fans are ecstatic to know that Haynes will be back on the show full-time.
Haynes joined "Arrow" during the first season as a recurring star. He was then promoted to series regular in the second and third season, easily becoming a fan-favorite. Roy was written off in the latter season as the character decided to help Oliver (Stephen Amell) by claiming to be the Arrow.
He guest-starred in one episode from the fourth season before his latest in "Arrow" season 6 comeback. In an official statement, the actor said that he "could not be happier" to reprise his role as Roy in season 7 and that he is excited to reunite with the "Arrow" family. Amell celebrated his return by posting a selfie that Haynes apparently secretly took on his phone.
Roy's return is bound to shake the line-up in big ways. It is unclear at the moment if the newbies will work with Oliver again. Diggle (David Ramsey) is for sure not fighting alongside him anytime soon.
Either way, it looks like more changes on the team might be in order. "Arrow" executive producer Marc Guggenheim recently admitted to having "miscalculated" the feud between Team Arrow newcomers Rene (Rick Gonzalez), Dinah (Juliana Harkavy), and Curtis (Echo Kellum), which many fans are not at all enjoying.
In an interview with TV Line, he said, "It's probably on the order of not taking into full consideration the fact that while all the arguments may be equal and equally strong, there's always going to be a love and affection for the original characters that the new characters don't get a chance to enjoy."
He said that internal strife between superheroes on the same team is "one of the most longstanding comic book traditions," but he admits that "this is maybe where we miscalculated, but I always assumed the fans would go along with us in this regard, because it is such a tried-and-true comic book [convention]."
At the moment, Guggenheim asks fans to "withhold their judgment" until the end of the current season when they wrap up the storyline.
"Arrow" airs on Thursdays at 9 p.m. EDT on The CW.