Atlanta Falcons vs Green Bay Packers Live Stream Free: Watch Online NFL 2013 Football (Fox TV Schedule, Start Time)
The Atlanta Falcons will go on the road to Green Bay on Sunday to face a Packers team that has fallen away badly over recent weeks. It's still not too late for the Packers to make the postseason, but they may now need to win out the season and hope that the Chicago Bears and Detroit Lions stumble badly in the final weeks. Today's game will start at 1 p.m. ET and can be watched online through free live stream (details below).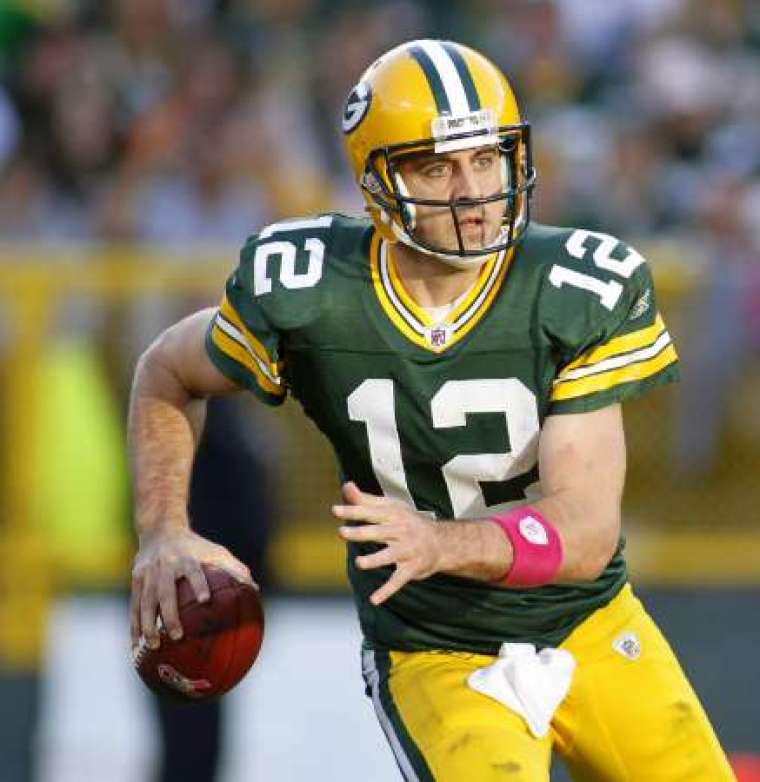 The Packers have not won a game for 5 straight weeks now, and that has seen them fall from division title favorites to third position in the NFC North, and they are quickly becoming "also-rans" for this season.
Since their 44-31 win over the Minnesota Vikings in Week 8, the Packers have gone on a shocking streak of form. Things turned sour in Week 9 when they lost 20-27 to the Chicago Bears, and they were unable to recover, going on to lose 13-27 to the Philadelphia Eagles, and 13-27 to the New York Giants. In Week 12 they snapped their losing streak but were unable to get across the line to gain the win, and ended up tying 26-26 with the Minnesota Vikings. Last week they fell down badly, losing 10-40 to the Detroit Lions, and most analysts now believe the season has gone for the Packers.
They look a team void of inspiration and hope, and last week against the Lions they looked like most players had already accepted that they would not make the postseason.
Aaron Rodgers is out for today's game against the Falcons, and that will be a massive blow for the Packers. That means Matt Flynn will get the start today, and he will have to find a way to inspire his team to a win against another struggling team.
The Falcons come into this game on 3-9, but managed to claim only their third win of the season last week in a 34-31 win over the Buffalo Bills.
The Falcons will be looking to stop Packers' running back Eddie Lacy in today's game, and that may be a task too far; they are currently on a nine game streak of conceding more than 100 rush yards – and that has seriously undermined their defensive play.
Today's game between the Atlanta Flacons and the Green Bay Packers will start at 1 p.m. ET and can be watched on TV on the Fox network or online through free live stream by clicking here.
Green Bay Packers vs Atlanta Falcons Highlights Oct 10, 2011