Bahamas Plane Crash: 4 Americans Die in Sightseeing Flight in Bahamas (VIDEO)
A Bahamas plane crash has killed four Americans after their single engine aircraft crashed into waters just a few miles out from Grand Bahama Island, in what appears to be a tragic accident.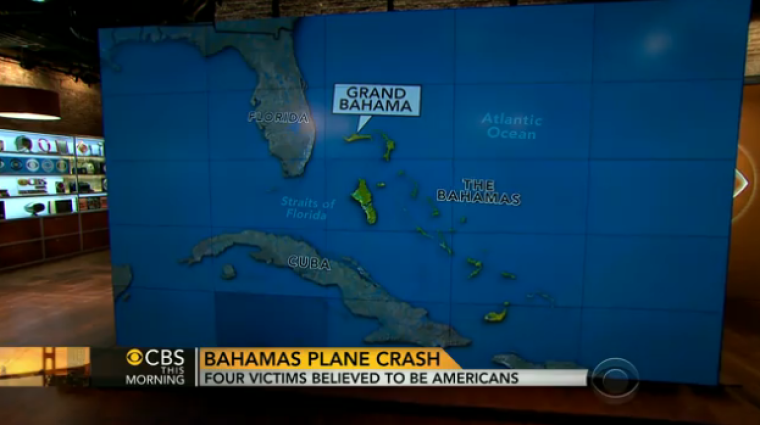 The crash took place on Sunday close to the island, which is the northern-most island in the Bahamas, according to officials.
It is believed the four American citizens had hired the aircraft as tourists and were flying to get a bird's eye view of the islands when the plane went down.
Police Superintendent Stephen Dean said, "All are believed to be Americans. It is thought they were on some kind of sightseeing tour."
According to reports, the Cirrus 22 plane went down just minutes after taking off from the island's international airport. Police have confirmed that the pilot had radioed in report that the plane was having engine problems.
Authorities are now investigating what might have caused the plane to go down, and they have not yet released the names of the victims publicly.
Just last week there was another aircraft incident in the Bahamas; an air crew from the U.S. Coast Guard were forced to rush into action to rescue two men stranded in the water. The two men plunged into the water when their twin engine plane crashed. The U.S. Coast Guard launched an MH-60 Jayhawk helicopter to rescue them.
A statement from the Royal Bahamas Police Force said the aircraft was destroyed.