Baltimore Ravens vs Cleveland Browns Live Stream Free: Watch Online NFL 2013 Football (CBS TV Schedule)
Baltimore Ravens vs Cleveland Browns Live Stream Free: Watch Online NFL 2013 Football (CBS TV Schedule)
Baltimore Ravens vs Cleveland Browns will be a big AFC North clash in Week 9 of the NFL 2013 regular season today. The two teams lie mid-table, and both will be hoping to gain the win that can kick-start a run to try and push the Cincinnati Bengals for the division title. The game will start at 4.25 p.m. ET and can be watched online through free live stream (details below).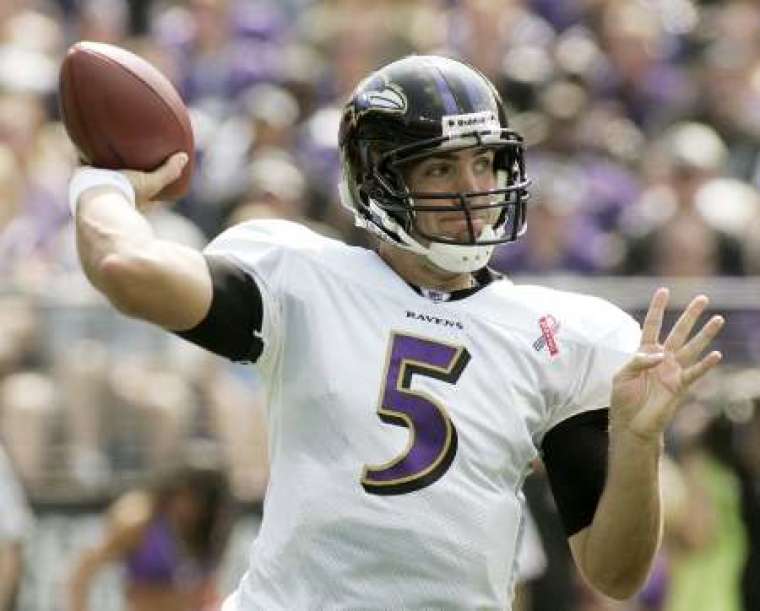 The Ravens are currently second in the division on 3-4 and come into this game on the back of a Bye Week in which they will have looked to get their house in order and prepare for a big push in the second half of the season. In Week 7 they disappointingly lost 16-19 to the Pittsburgh Steelers, and they will have hoped to get their game plan together and will want to claim a win today to get them back to .500.
Joe Flacco is 160 of 269 for 1,917 yards and 8 touchdowns. He has helped the Ravens to rank 12th in the NFL for pass offense, where they are averaging 254.7 yards per game.
The Browns meanwhile are third in the division and come into this contest on 3-5. They have thrown away a lot of the good work they did earlier in the season and in recent weeks they have lost 13-31 to the Green Bay Packers, and 17-23 to the Kansas City Chiefs.
After today's game they will have a Bye Week in Week 10, before going on the road to Cincinnati, and then hosting the Pittsburgh Steelers. This is an important period for them this season, and will decide which way things will go.
Baltimore Ravens vs Cleveland Browns will start at 4.25 p.m. ET and can be watched on TV on the CBS network or online through free live stream by clicking here.
Baltimore Ravens vs Cleveland Browns WEEK 9 NFL PREVIEW 11/3/13