'Big Little Lies' Season 2 Spoiler, Cast News: Renata Has a New Rival
Renata (Laura Dern) will clash with a new rival in "Big Little Lies" season 2. Executive producer David E. Kelley confirmed they are looking to cast another actress in the role.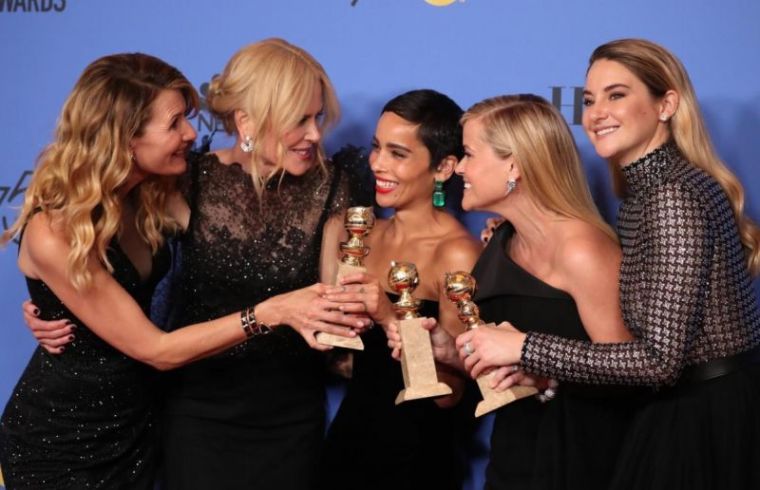 The EP told TV Line that the character is another PTA mom whom Renata will come into conflict with since she and ex-rival Madeline (Reese Witherspoon) patched things up at the end of season 1. Viewers will recall that both women also have an unforgettable shared experience and a big secret, along with Celeste (Nicole Kidman), Jane (Shailene Woodley) and Bonnie (Zoe Kravitz).
The news comes as "Big Little Lies" season 2 scored a casting coup with Meryl Streep. The critically-acclaimed actress will play Mary Louise, Celeste's mother-in-law, who will arrive in the Monterey town to follow up on the case of the death her son Perry (Alexander Skarsgard).
"Big Little Lies" writer Liane Moriarty confessed that she had Streep in mind for the role when she developed the second season's story even if she wasn't sure the actress would sign up. Luckily, Kidman is good friends with Steep and they previously worked together on the Oscar-winning film "The Hours." All it took was for Kidman to email Streep to join "Big Little Lies" season 2 and she agreed.
Streep, a big screen star, hasn't done plenty of TV work apart from her stint in the HBO miniseries "Angels in America" (2003) and guest appearances on Showtime's "Web Therapy" (2010). "Big Little Lies" will be her first full series work on television.
Meanwhile, HBO President Casey Bloys also revealed that the network is open for more seasons of "Big Little Lies." They, however, have to consider the stars' schedules to make season 2 happen and it will likely become their biggest hurdle for season 3. Regardless, the option to come back for more is open.
"Big Little Lies" season 2 will begin filming in March. The show will return on HBO in 2019.