Blake Lively Shares 61-Pound Weight Loss After 14 Months Post-Baby Workout; Says He Is 'Feeling Very Proud'
Blake Lively Shares 61-Pound Weight Loss After 14 Months Post-Baby Workout; Says He Is 'Feeling Very Proud'
Blake Lively is feeling quite proud of herself after losing 61 pounds of pregnancy weight. The actress shared her photo on social media and revealed it took her 14 months to finally get back into her pre-pregnancy body.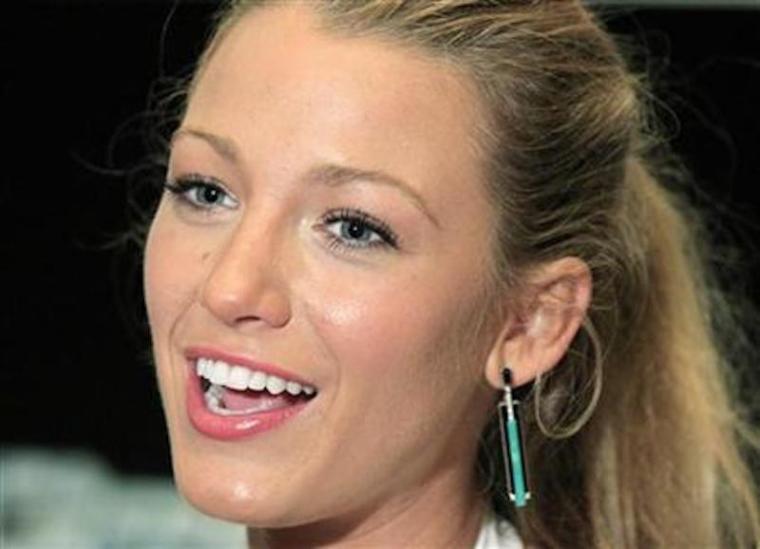 The actress, who has two daughters with husband Ryan Reynolds, shared in the photo that she trained with Don Saladino after giving birth to baby number two. Lively returned to her former frame as a result.
"10 months to gain, 14 months to lose," the actress wrote in the photo's caption. "Feeling very proud!"
The 30-year-old mother of two confessed that she learned to love her body after giving birth to Ines last September 2016.
"You know after the second kid it's really different," Lively said. "So this is not my normal body, but I like it. I'm learning to love my body in every iteration and I think that's hard for women, and so I learned a lot."
Lively also shared that she's teaching her two girls to set realistic expectations about beauty. As an actress in Hollywood, her girls will always be exposed to mom getting made up and wearing pretty dresses.
Lively stated, however, that her daughters need to know that there's a completely normal life outside of being a celebrity. Her girls might have seen her glamorous side but they also see a side of her that without the makeup and the dresses.
Meanwhile, Lively is in the middle of filming her upcoming action movie, "The Rhythm Section," where she plays the assassin Stephanie Patrick who's out to avenge her family against their murderers. Production, however, had to temporarily shut down, as the actress needs to let her hands heal.
Lively hurt herself while doing stunts for the movie, which resulted in two surgeries on her hand. Doctors advised that she shouldn't return to the set until June.
"The Rhythm Section" has a 2019 premiere schedule.