'Bleach' Live-Action Film Latest News: Actors Playing 6th Division Captain and His Lieutenant Announced; Live-Action Film to Premiere in July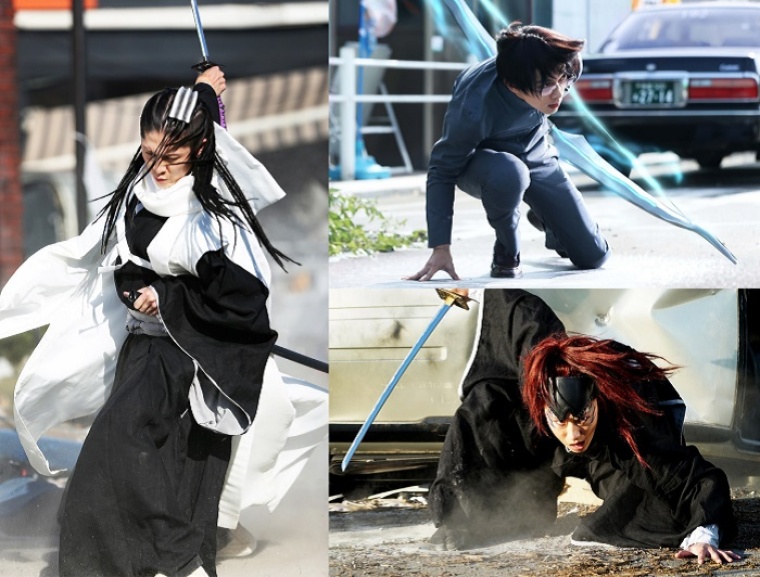 Additional cast members have been announced for the upcoming live-action film adaptation of Tite Kubo's popular manga series, "Bleach."
The announcement was made on the film's official page on Friday, March 9. The new cast members include MIYAVI as Soul Society's 6th military division captain Byakuya Kuchiki, Taichi Saotome as the 6th division's lieutenant Renji Abarai, and Ryo Yoshizawa as the Gemischt Quincy Uryu Ishida, who has the ability to detect Hollows and hates Shinigami for some reason.
Previously announced cast members include Sota Fukushi as the protagonist Ichigo Kurosaki and Hana Sugisaki as Rukia Kuchiki, the de-powered shinigami whom Ichigo is temporarily substituting for.
Shinsuke Satou is directing the live-action film adaptation. His previous works include the computer-animated film "Oblivion Island" in 2009 and the live-action film adaptations "Gantz" and "Gantz II: Perfect Answer" in 2011.
The original manga series was launched in the "Weekly Shonen Jump" manga magazine in August 2001 and ended its run in August 2016 with a total of 686 chapters compiled in 74 volumes.
Shueisha published the manga series in Japan, while Viz Media published its English version for North American audiences in both digital and printed versions.
The film will be adapting the first 70 chapters of the manga, which made up the first arc titled "Agent of Shinigami," also more popularly known as the "Substitute Shinigami Arc."
A 30-second promotional video has previously been released showing Ichigo's first encounter with a Hollow and that moment when the injured Rukia lent him some of her shinigami powers. Ichigo will then become a temporary shinigami who will take care of keeping his town safe from the Hollows and other villains that might come along later.
The "Bleach" live-action film is scheduled for release in Japanese theaters on July 20. Fans can watch out for additional information about this film on its official Warner Bros. Japan page.