Bristol Palin to Replace Farrah Abraham in 'Teen Mom OG'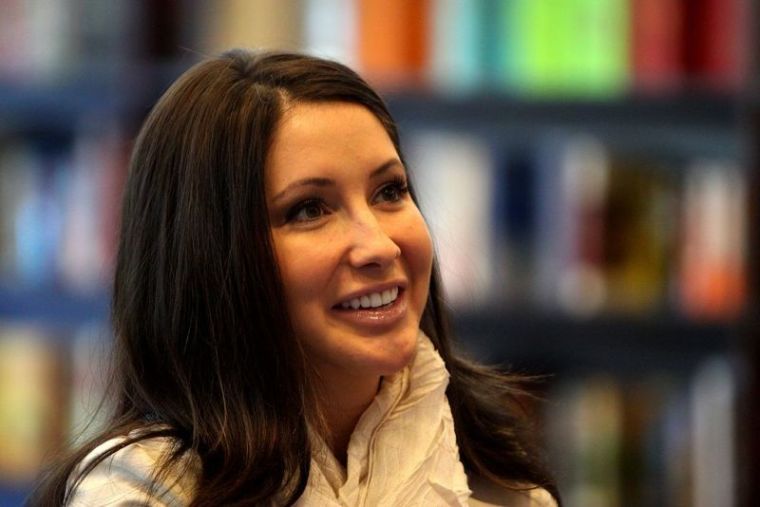 Bristol Palin officially confirmed that she will join the cast of "Teen Mom OG" next season.
The eldest daughter of former Alaska governor Sarah Palin broke the news on her Instagram post, a day after TMZ leaked the information that she will be joining the long-running reality show on MTV.
The 27-year-old shared a photo of her three children with the MTV crew in the background, with the caption: "I am excited to join MTV's 'Teen Mom OG.' I look forward to sharing my experiences and hope that I can help others on their journey."
Palin made the headlines back in 2008 when she got pregnant at the age of 17 with her first child, Tripp Easton Mitchell Johnston, with ex-boyfriend Levi Johnston. It happened during her mother's vice presidential campaign with Sen. John McCain.
She got pregnant with her second child with husband Dakota Meyer in 2015, then welcomed her third child in 2017.
Palin will take the place of former "Teen Mom OG" star Farrah Abraham, who quit the show in season 7.
Shortly after Palin made the announcement, Abraham told Us Weekly that she does not mind seeing the new addition in the show.
"Who cares! Sorry I'm dealing with a family loss right now," the adult entertainment star said one day after her beloved Pomeranian named Blue passed away. "I don't care as there's no replacement for me, as we all know," she added.
Abraham believed that MTV decided to let her go because of her stint in adult entertainment videos. She filed a lawsuit against the network and its parent company, Viacom, claiming that they fired her due to sex- and gender-based discrimination. But Viacom said that her claims were without merit.
Aside from Palin, the upcoming season of "Teen Mom OG" on MTV will also feature Catelynn Baltierra, Amber Portwood, and Maci McKinney.