Britain's 'First Man to Give Birth' Is Actually Second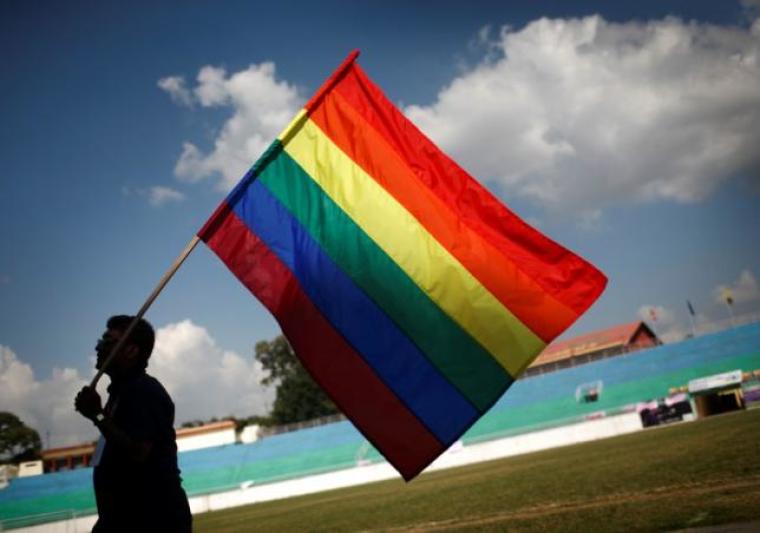 Hayden Cross, 21, made international headlines when he announced he was the first transgender man to give birth in the U.K in mid-June. But another individual, Scott Parker, 23, said he is the first man to give birth, not Cross, after welcoming baby Sarah in April.
The contest on being U.K.'s first transgender dad began when Cross announced his pregnancy as early as January. He also went on TV to tell his story. Media followed the progress of his condition until he gave birth to baby Trinity-Leigh by caesarean last month.
However, on its July 9 issue, the Mail on Sunday came out with a front report on Parker entitled "I'M the first man to give birth in UK...NOT that other bloke!" He said he gave birth to his daughter almost seven weeks before, Cross who was reported to be the first man in Britain to give birth.
Parker has been living officially as a man for two years, but he put his transition on hold after a drunken one-night stand with a male friend in August last year left him pregnant. After giving birth to a beautiful daughter on Apr. 29, the graphic designer resumed his transition and plans to remove his breasts next year.
Like him, Parker's partner is also female transitioning as a man and plans to become a legal parent by adopting the baby. The biological father doesn't want to do anything with the child. Parker said he'll be honest with Sara when she's older and plans to tell her: "I'm a girl who grew up to be a big boy."
On the other hand, Cross' pregnancy was done on purpose by seeking a donor on Facebook whose name she didn't even know. "The man came to my house, he passed me the sperm in a pot and I did it via a syringe," he described the process nonchalantly.