Buffalo Bills vs Oakland Raiders live stream (CBS TV): Watch online NFL football 2016
The Buffalo Bills and the Oakland Raiders come together in a big clash at O.co Coliseum in Oakland on Sunday, and this game is packed with Playoff implications for both teams but for very different reasons.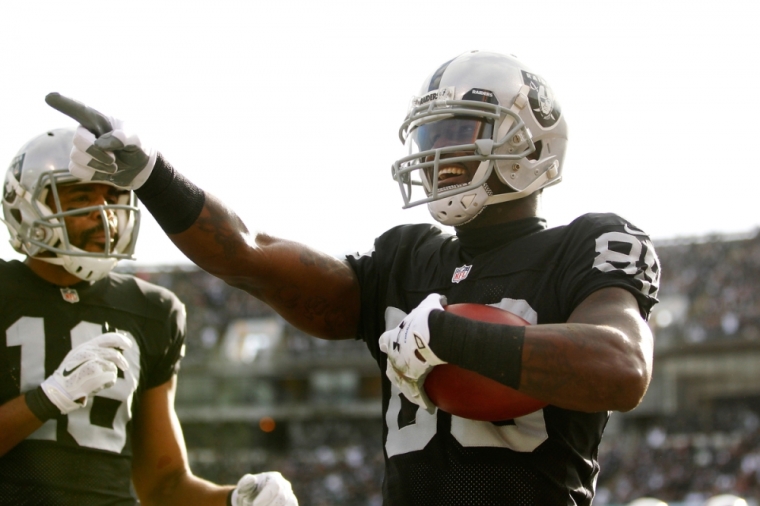 The game has a scheduled start time of 4.05 p.m. ET and can be watched on TV on the CBS network or online through live stream (details below).
The Raiders are the surprise package of the AFC West and are besting the Kansas City Chiefs and the Denver Broncos in the race for the division title. More than that, the Raiders' 9-2 record at the moment sees them scoop one of the top two seed placements in the AFC, which would secure a bye through the first round of the Playoffs.
However, there are still stumbling blocks before them, and how they do today and in the coming weeks will determine whether all the hard work they've put in and everything they've achieved until now will bear fruit or whether they will ultimately fall short.
The Chiefs are just behind the Raiders with an 8-3 record, meaning the Raiders have no space for errors today. In addition, the Denver Broncos are also following closely with a 7-4 record, so there is a threat that if things are turned on their head in the coming few weeks then the Raiders could still miss out on a postseason spot altogether. But that would take a massive turnaround in fortunes.
The Raiders today come up against a team also desperate for the win, but rather than trying to make sure they secure a top seeding spot, the Buffalo Bills are still looking in from the outside, and need the win to try and fight their way into the postseason spots.
The Bills are on 6-5 and are in third spot in the AFC East, behind the 7-4 Miami Dolphins and the 9-2 New England Patriots.
The Bills will have their eye on the Dolphins, and will be hoping that if they can win out the season they can knock Miami off from the second spot, and with it secure a passageway through to the Wild Card spots.
So with so much on the line, expect today's game to be a tense and hard fought affair with neither side giving an inch to the other. The Raiders are at home, and that should give them the edge to secure their tenth win of the season so far, but the Bills will no doubt have something to say about that.
Today's big game between the Buffalo Bills and the Oakland Raiders has a scheduled start time of 4.05 p.m. ET and can be watched on TV on the CBS network or online through live stream by clicking here.