'Call Of Duty: Advanced Warfare' DLC Pack 'Havoc' Release Date Set to Arrive This Month On Feb. 26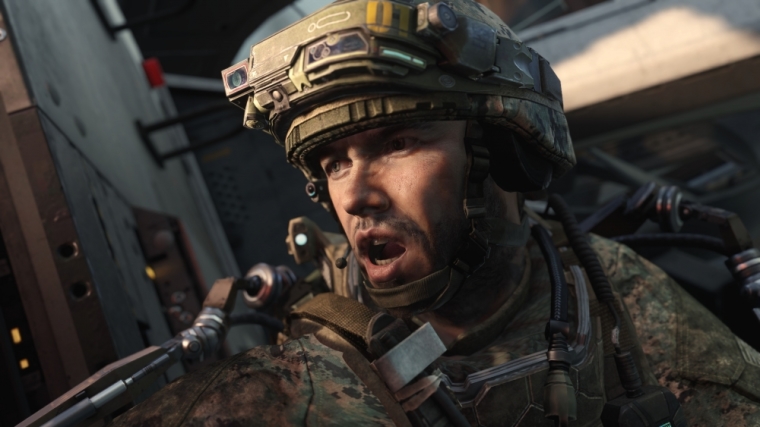 "Call of Duty: Advanced Warfare" DLC Pack "Havoc" will be made available this month.
Feb. 26 is the expected arrival date of the new DLC for the "Call of Duty" game. The game's first add-on pack was initially released Jan. 27 but only on the XBox One and 360. The newest pack will now be available on Playstation 3 and 4 as well as the PC.
"Havoc" is included in the game's $50 expansion pass. It can also be purchased for $15 separately.
The new package contains four new maps for gamers.
The first map, Core, is set in the Gobi desert with the backdrop of a ruined nuclear fusion plant also present.
Drift is located in a picturesque ski resort along the Rocky Mountains.
Sideshow is a map situated inside the confines of a clown-themed motel.
Urban takes players to Dallas Ward 3, a location described as a future mega structure.
The new content will also introduce new weapons into the gamers' arsenals. The brand new weapons include the "AE4 directed energy assault rifle" and the "AE4 Widowmaker."
A new cooperative mode is also featured in the "Havoc" package. "Exo Zombies" places four "Atlas Corporation" employees squarely against zombies while they use the abilities of their "exo suits" to combat the threat. The four survivors are portrayed by John Bernthal, John Malkovich, Rose McGowan and Bill Paxton.
"Havoc" is the first of four expansion packages for "Call of Duty: Advanced Warfare." The other three will be named "Ascendance," "Reckoning," "Supremacy." The game's developer, Activision, has not yet released any details regarding the other downloadable packages.
"Call of Duty: Advanced Warfare" was the best selling videogame of 2014, Gamespot reported.