Canadian Baptist Church Holds Conference in Philippines to Encourage Filipino Pastors
A Canada-based Baptist church had the burden – not to evangelize, but to encourage, empower and equip Filipino pastors in their respective missions and ministries in the Philippines.
Solid Rock Baptist Church, a local and independent church in Alberta, Canada recently held its fourth Pastor's School conference last week from February 23-27 at the Tagaytay Mission Camp, in Tagaytay City, Philippines.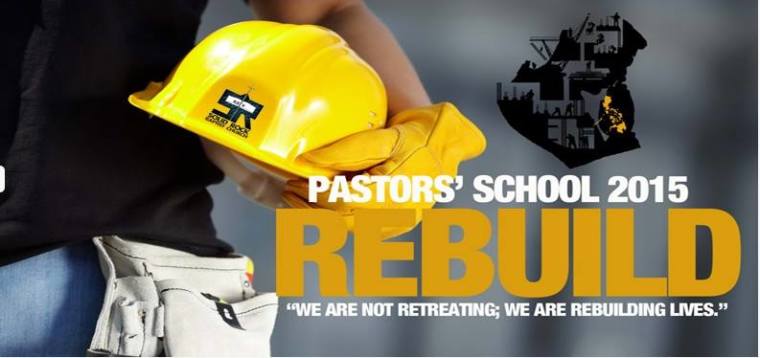 With the theme "Rebuild: We Are Not Retreating; We Are Building Lives," the conference addressed some issues that hinder Filipino Baptist churches from experiencing the power of God, and being used by God to carry out His plan.
"They [Filipino churches] got used to having a form of godliness, but denying the power thereof. They like to do it man's way, and not God's way", said Solid Rock Baptist Church Pastor Mark Harwood, who spearheaded the conference.
"Our desire is not to come over here to evangelize but to help the preachers go back to the old paths. The Bible talks about Jeremiah 6:16 it says that we'd ask of the old paths and walk therein, but it says in the end of that verse we will not walk therein."
The delegation from Canada included preachers, evangelists and local church members.
According to Pastor Harwood, it is already their fourth year holding the annual Pastor's School conference in the Philippines, but the Lord has given them a greater vision to reach other parts of the Asian country, including Visayas, and Mindanao.
Aside from a fifth Pastor's School event next year, there will also be a youth camp that will be held a week ahead.
Throughout the weeklong conference, it was emphasized that building God's ministries is not just about numbers, but what God can do to advance His kingdom further in the Philippines.
"Instead of all about numbers, and all about what men can build, just get God in the ministries. If these pastors would do that, they can help these young men, and we can shake this country – a full-time revival."