Carney Enrages Bieber Fans; Twitter Joke Angers Beliebers (VIDEO)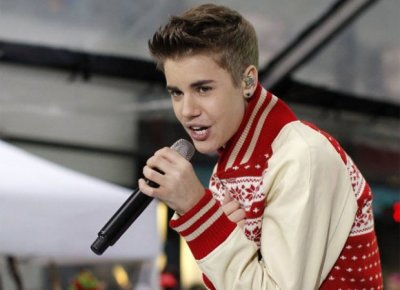 Patrick Carney has enraged Justin Bieber fans after he changed his Twitter profile to mock Bieber and his fans.
The move by Carney has angered some Bieber fans and led to them openly rebuking the Black Keys drummer on social media sites and blogs.
Carney changed his Twitter profile to Justin Bieber's name and posted a picture of the Canadian crooner as his profile photo. He also added "official twitter for the actual verified Justin Bieber DOS virtual buddy" to the profile.
There has been ample social media tension between Bieber and Carney over recent days, and especially after Carney suggested that Bieber did not deserve any Grammy Award nominations for his work.
That obviously did not go down well with Bieber fans who jumped to his defense and mocked Carney on numerous blogs and social media posts.
Soon after, Carney also did the trick of changing his Twitter profile to Bieber, and that led to even more backlash against the Black Keys drummer. However, despite the anger he is bringing to the surface among Bieber fans, Carney seems to be enjoying himself.
As for Bieber, he seems to be ignoring the entire thing and has not reacted to Carney's attempts to instigate some controversy between the two. The Canadian singer is currently in Europe busy conducting his tour and seems to be too preoccupied to rise to Carney's comments and actions.
Bieber has had his own problems to deal with recently. He recently apologized for the marijuana scandal that engulfed him after an incident in January, in which photos surfaced of him smoking while at a party.
Also recently, the 18-year-old pop star had to again apologize to fans for a failed live stream chat scheduled during the Grammys.
Here is a video report showing Carney's comments on Bieber: