Carolina Panthers vs San Diego Chargers Live Stream Free: Watch Online NFL Football (4PM ET)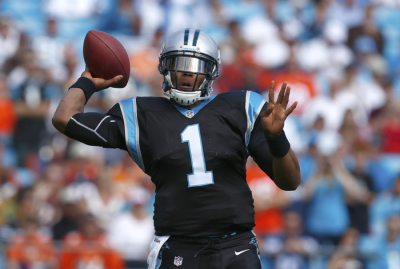 The Carolina Panthers are set to face off against the San Diego Chargers on Sunday afternoon with the Chargers holding on to dreams of a playoff spot by the skin of their teeth. They won last week and another win this week would allow them to keep dreaming. The game is scheduled to start at 4.05 p.m. ET and can be watched online through free live stream (link provided below).
The Chargers are second in the AFC West but with a record of 5-8 they are almost gone from the postseason reckoning already. They would need to win out their season and even that is likely to not be enough to see them through.
San Diego managed to take a surprise 34-24 win against the Pittsburgh Steelers last week, and coming up against the Panthers at home, they will be expecting to claim another win this week – whether it will be enough to keep their dreams alive remains to be seen.
After the Panthers game, the Chargers will travel to New York to play the Jets, before seeing out their regular season calendar against the Oakland Raiders. The Chargers will see those fixtures and definitely believe they have what it takes to win out. If they can end the season 8-8 it would definitely be a hopeful end to a very average season for them.
The Panthers meanwhile are already lost in the abyss of irrelevancy for this season. They come into this game with a record of 4-9 and are bottom of the NFC South.
Despite their poor record the Panthers are hitting some of their best form of the season so far. They have won two of their last three games and last week threw up a big surprise to defeat the Atlanta Falcons 30-20.
Carolina Panthers vs San Diego Chargers is scheduled to start at 4.05 p.m ET and can be watched online through free live stream by clicking here.