Carrie Underwood Feels Shame After Police Encounter for Speeding
Carrie Underwood admits to feeling ashamed after her encounter with the police. The 34-year-old music star shared that she was recently accosted for speeding.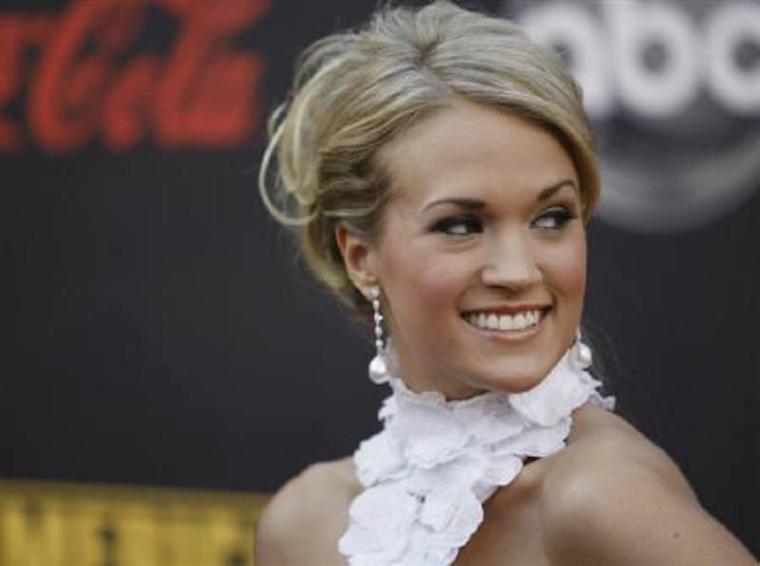 The Grammy-winning singer posted on Twitter that she has never been pulled over since she learned to drive in her teens. Underwood prided herself in being a rule follower and a granny driver, which meant she usually doesn't go beyond the speed limit but this was not the case this time.
"I may or may not have cried in my car after the cop let me go," she shared.
The police in Tennessee confirmed that they did stop the "Jesus Take the Wheel" singer as part of a standard procedure. Underwood was pulled over not very far from her home just before noon on Tuesday and she was not with anyone in the car.
Following her tweet, fans showed their support for the country crooner. Some of her followers on social media also told Underwood they were glad that she did not get into an accident for speeding.
Underwood recently disclosed she's recovering from a surgical procedure to her face after she fell on the ground in her home in Nashville last November. The singer confirmed she broke her wrist during that accident but later, she revealed that she also hit her face, which required 40 to 50 stitches. The incident forced her to cancel an appearance that month.
Meanwhile, Underwood congratulated her husband NHL pro Mike Fisher for deciding to return to hockey this coming season. The 37-year-old athlete will be back to play for his former team, the Nashville Predators.
Fisher, who was the Predators' captain in 2016, left professional hockey in 2017 after 17 years. He wrote a letter to announce his retirement then.
"I approached this season with the mindset that it could be my last, and now that it's past, I'm looking forward to a future that includes a lot more time with my family," Fisher stated. "Things change when you have kids and you have a family. They've supported me without question, and now it's my turn to return the favor."
Underwood and Fisher have been married for seven years and have one child together.