Casey Anthony Case, Lawyer Releases Book With Hidden Details (VIDEO)
Casey Anthony Case, Lawyer Releases Book With Hidden Details (VIDEO)
Casey Anthony is not guilty, says her lawyers, because she was mentally ill at the time of her daughter's murder.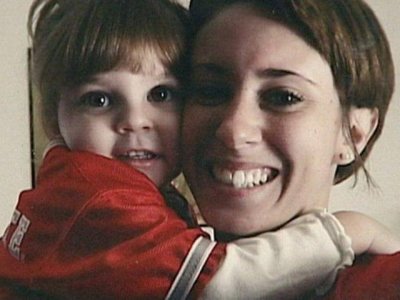 "Presumed Guilty, Casey Anthony: The Inside Story," which hits stores on July 3, will tell Anthony's story from her lawyer's perspective.
Jose Baez, the man who represented Anthony throughout the trial in which she was charged for murdering her 2-year-old daughter, has set out to prove that Anthony was not guilty because she was mentally insane.
Baez argues in the book that police should have questioned Anthony when she led them to her pretend job at Universal Studios. He charges that they "should have stopped and realized, 'Wait a minute, we're not dealing with someone who is playing with a full deck.'"
In the book, the lawyer will reveal previously unheard details about Anthony's "secret world" and what went on behind court proceedings, including how he helped her escape reporters after the "not guilty" verdict had been announced.
Describing Anthony's get away, he revealed that musical chair car game was involved,
"He said once he and Casey, in a bright pink Polo shirt, got into the SUV they went to a parking garage and then got into another car while four of the same decoy cars left at the same time," Radar Online reported. "With Casey he boarded a private plane and went to the Florida Panhandle resort community of St. George Island and members of their legal team and their families met with them."
Baez, however, appears to take the same tone in the book as he did in court, defending that Anthony did not kill her little girl but rather that Caylee Anthony drowned in the pool. He alleged that Anthony did not report the incident out of fears that she had developed after being sexually abused by her father, and that it was George Anthony that hid the girl's body.
Casey Anthony Attorney Jose Baez with Dr. Drew