'Celebrity Big Brother' Reveals: Omarosa Says Mike Pence Believes Jesus 'Tells Him to Say Things'
'Celebrity Big Brother' Reveals: Omarosa Says Mike Pence Believes Jesus 'Tells Him to Say Things'
"Celebrity Big Brother" houseguest and former White House aide Omarosa Manigualt-Newman warned America about Vice President Mike Pence. The reality star described the conservative politician as "scary" and "extreme," who believes that Jesus talks to him.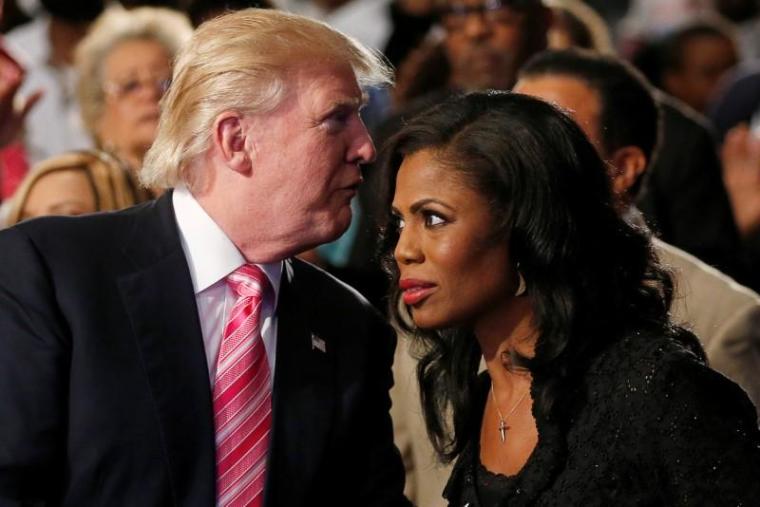 Manigualt-Newman revealed that Pence sitting as President of the United States would be a worse scenario compared to President Donald Trump. She stated in the live feeds of "Celebrity Big Brother" that Americans would be begging for Trump back if he's impeached.
"I'm Christian," the reality star said. "I love Jesus, but [Pence] thinks Jesus tells him to say things," Manigualt-Newman added. "As bad as y'all think Trump is, you would be worried about Pence."
Prior to this revelation, Manigault-Newman also told her fellow houseguests on "Celebrity Big Brother" that the Trump administration is in bad shape. In the show's premiere episode, which aired on Wednesday, Feb. 7, the former communications director admitted she would not vote for Trump again.
The week's Head of Household, entertainment correspondent Ross Matthews, nominated Manigualt-Newman for eviction on Monday night against actress and former "The Cosby Show" star Keisha Knight Pullman. Earlier, Manigualt-Newman had to be taken out of the Big Brother house because of an asthma attack. The reality star, however, was saved from eviction by a unanimous vote.
Manigualt-Newman earned notoriety for being the ultimate reality TV villain. She got her start on television in 2004 as a contestant on "The Apprentice," which Trump hosted and produced.
Over the years, she and Trump had a good professional relationship. An unnamed White House staffer, however, said that the reality star has been a problem since Trump assumed office.
"Celebrity Big Brother" airs four times a week on CBS. This season, which is the first VIP edition of the franchise after nearly 20 years on air, will comprise 13 episodes only. It will culminate with the announcement of the winner on Sunday, Feb. 25.