Chicago Bulls NBA 2015 Roster News, Rumors: Tony Snell Playing Big for Windy City as Derrick Rose Struggles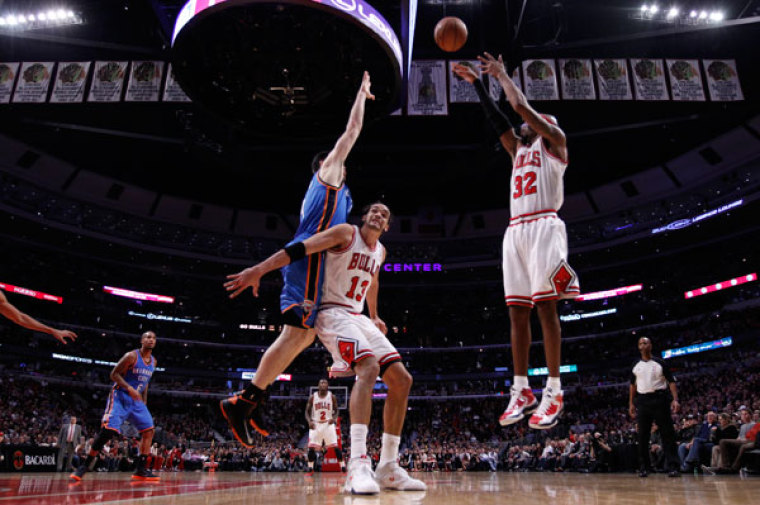 Tony Snell is not among the most popular players in the Chicago Bulls roster today, but when he does play well, he even outshines the ball club's most celebrated player.
On Monday, the Bulls handed the Milwaukee Bucks their second loss in the last three games since the team traded leading-scorer Brandon Knight to Phoenix.
Snell was another major factor in the Bulls' sixth win in its last seven games. The 6-foot-7-inch guard led Chicago with 20 points, and shot 4-out-of-6 from behind the three-point line. Meanwhile, Euroleague MVP Nikola Mirotic added 16 points, and grabbed a career high 14 boards.
In the report, both teams struggled on the offensive end with Milwaukee shooting just 34 percent from the field. On the other hand, Chicago, who has become a potent offensive team this season, only shot 35.5 percent.
Derrick Rose, who averaged more than 20 points in their games before the All-Star break, has only averaged 10.7 points on 23.5 shooting in the Bulls' last three games.
"I actually liked the way he played tonight, even though he didn't shoot well," said coach Tom Thibodeau after the game. "I thought he was very aggressive defensively at the start of the game. I thought he got us going up the court quickly, and those are things you want to see."
Pau Gasol only had 15 points and just enough rebounds to continue his double-double streak. Bucks players double-teamed him throughout the game, in order to avoid another offensive explosion from the veteran big man.
During a January game, Gasol scored a career high 46 points, as he dominated both ends of the floor.
The Bulls currently leads the Bucks 3-0 in their season series.