'Chicago Fire' Season 6 Spoilers: Casey, Severide Become Part of Day-in-the-Life Story in Episode 12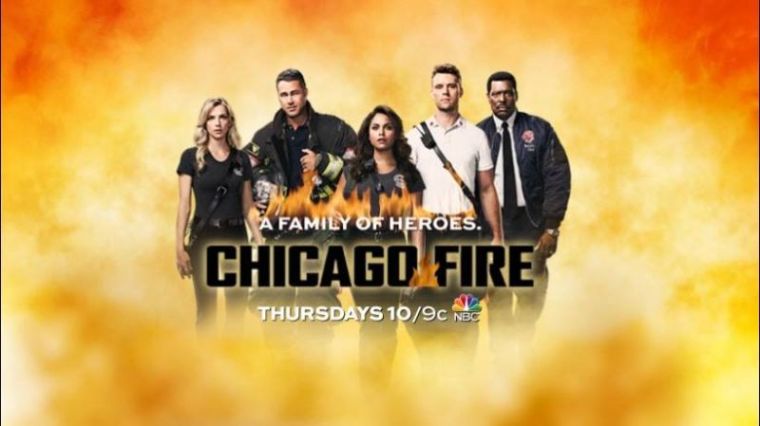 Firefighters from Firehouse 51 share their day-to-day routine in the upcoming episode of "Chicago Fire" season 6.
Titled "The F is For," the show's next episode will see Matthew Casey (Jesse Spencer) and Kelly Severide's (Taylor Kinney) photos during a heroic rescue make the local newspaper's front page. As a result, Chief Boden (Eamonn Walker) reluctantly agrees for the photographer to follow the two firefighters in a day-in-the-life format.
Meanwhile, Gabriela Dawson (Monica Raymund) and Sylvie Brett (Kara Killmer) look into a frequent flier named Gerald (guest star Jonathan Isaac Frank). They know he lives on the streets, so the duo attempts to learn more about him.
Christopher Hermann (David Eigenberg) becomes a life coach, and Stella Kidd (Miranda Rae Mayo) makes a tough decision connected to her current living situation with Severide.
Last week, Deadline reported that a new cast member is heading to the show. "Stitchers" alum Damon Dayoub has been tapped to join the show for a multi-episode arc on season 6. He will play the role of Jake Cordova, a confident and brawny member of Firehouse 51.
Dayoub is best known for playing Detective Quincy Fisher on the Freeform drama "Stitchers." His most recent TV projects include roles in "Grace and Frankie" and "The Resident."
The latest episode of "Chicago Fire" wrapped up earlier this month with a cliffhanger. Casey and Severide were last seen leaping off a building room that is being consumed by flames. The show is currently on a month-long hiatus to make way for the Olympics.
"There's going to be some medical ramifications that play into the next episode," showrunner Derek Haas told TV Line about the show's return next month. "So, it's not just a throwaway cliffhanger. They both end up needing some quick rescues themselves."
"Chicago Fire" season 6 officially returns Thursday, March 1, at 10 p.m. EST on NBC.