Chicago's Lighthouses Illuminates Talents of Artists With Disabilities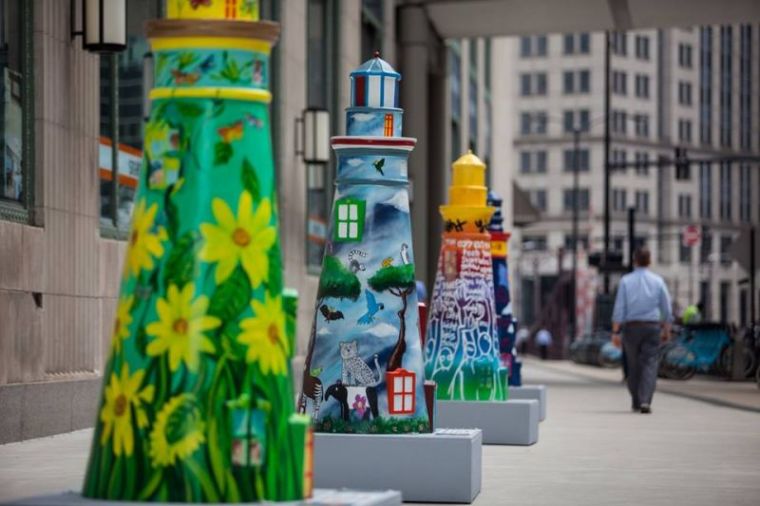 The Michigan Avenue in Chicago had been dotted by lighthouses along the sidewalks in hopes to get the public's attention to people with disabilities.
CBS News reported that there were a total of 51 lighthouses on display along the "Magnificent Mile" to send a message to anyone who will pay attention.
According to the report, the lighthouse display is part of a project of the Chicago Lighthouse organization to highlight and celebrate the potential of people with disabilities.
The organization's president Janet Szlyk wanted the artists who have disabilities to think about their strengths. "Focus on what you can do, not what you can't do," she stated.
One of the artists featured in the project is Pooja Pittie, who has exceptional brush strokes ins spite of her muscular dystrophy.
Szlyk also said that those who have physical impediments normally feel empowered because of the exhibit. She also said that it further promotes Chicago as the city of inclusion.
One of the featured work is called "Rise Up," which artist Francisco Ramirez described as a symbolism of people with disabilities reaching up to become a beacon. The artist who was diagnosed with a bipolar disorder aims to show that any physical or mental disability are just speed bumps in their quest for success.
"So often I hear of people who have great resumes, great education, great credentials, and they go for an interview, a first interview, and don't make it to a second interview because of an obvious disability," Szlyk stated. "We are talking about tens of millions of Americans who could be in the workplace, but are somehow not making their way in," she added.
Meanwhile, artist Christine Metoyer told WGN9 that her entry in the lighthouse exhibit aims to encourage people with disabilities that they are not alone in their journey.
The Magnificent Mile Lighthouse exhibit, also known as the Lighthouses on The Mag Mile, will run until Aug. 11.