China Bans Church for Setting Up Illegal Religious Sites, 'Collaborating With Korea'
China Bans Church for Setting Up Illegal Religious Sites, 'Collaborating With Korea'
There is no stopping China in its campaign of religious persecution even as many observers see Christianity continuing to grow in the world's populous nation in spite of it, or even because of it.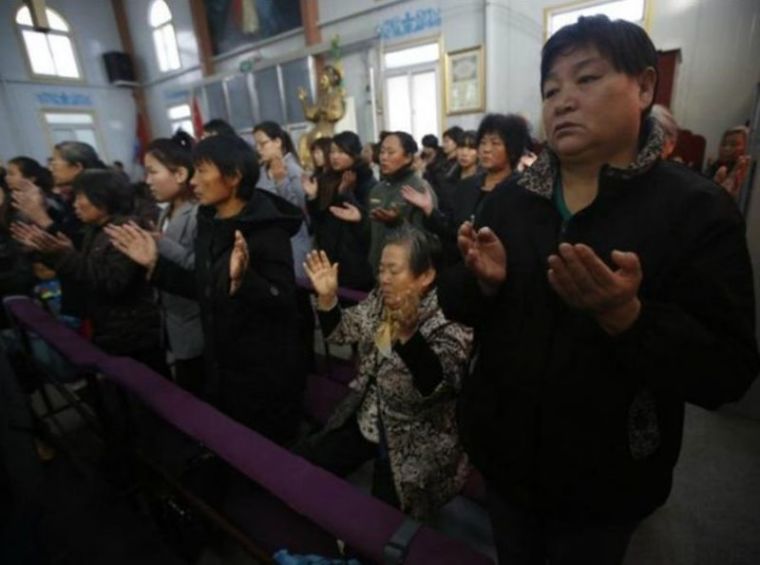 In their latest action, Chinese authorities outlawed a church in Fujian province, accusing its members of "establishing religious sites" without approval and "collaborating with Korea," presumably referring to South Korea, China Aid reported.
The authorities accused the River of Life Berean Church and the Bereans Research Institute of Theology of having Korean connections and setting up illegal religious meeting places. They also seized 1,346 yuan (U.S.$200) of donated money, calling it "illegal income."
A Christian pastor only identified as Zhang noted that the "Korea" charge is something new.
"Since the government can't accuse the church of collaborating with the U.S., the officers now use Korea as an excuse," Zhang said.
River of Life Berean Church was founded eight years ago, and has a weekly attendance of several dozen members, according to China Aid.
Just last week, CP reported a raid conducted by Chinese authorities on Zhongfu Wanmin Church while dozens of Christians were worshiping.
The police rounded up 31 members of the church, including an American family with children, according to China Aid.
The nonprofit Christian human rights organization later found out that the raid on the house church was triggered by the presence of the American family inside the church. This served as the basis for the charge of "accommodating foreigners" that the authorities slapped on the church, aside from holding an "illegal gathering" since the church was not registered with the authorities.
Last month, author Doug Bandow noted that "President Xi Jinping's China is becoming a more fearful place" as the Chinese government continues to crack down on dissent and contact with the West.
Bandow, a senior fellow at the Cato Institute and the author of "Foreign Follies: America's New Global Empire," said the rising religious persecution in China showed that "the communist god that failed fears competition."
In his commentary that appeared on Japan Times, Bandow noted that despite the religious persecution in China, the reforms undertaken in the country "have expanded the space for expressions of religious faith," which, he said, is a "liberty not easily retracted."
Badow cited a recent report by Freedom House, which notes that the crackdown on Christianity in China has backfired on the authorities. Instead of "checking religion's natural expansion and keeping it under political control," the crackdown is only "forcing many believers to operate outside the law and to view the regime as unreasonable, unjust, or illegitimate."