Chris Brown Death Threats: LAPD Investigating After Multiple Death Threats Sent (VIDEO)
Chris Brown Death Threats: LAPD Investigating After Multiple Death Threats Sent (VIDEO)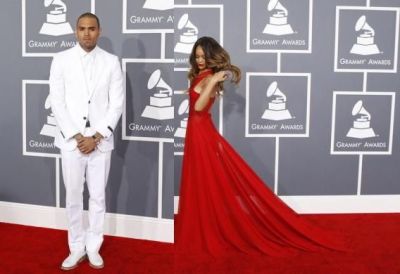 Chris Brown has received death threats through the office of his attorney, according to reports out this week, sparking a police investigation to find the culprits.
Authorities were brought in after numerous threats were made via phone to the offices of Brown's attorney Mark Geragos, according to celebrity news website TMZ.
The Los Angeles Police Department are said to be taking the death threats very seriously, and they have launched an official investigation into the incident.
The 24 year old's lawyer is said to have received the death threats targeted at the singer, although officials have not released details or specifics about what exactly was said.
However, Geragos has taken the threats seriously, and immediately contacted the LAPD to report them and provide information.
Brown has cut a controversial figure since a high-profile incident in 2009 when he assaulted then-girlfriend, pop star Rihanna. The female singer was left hospitalized with bruises and cuts to her face, and photos of the beating shocked fans of both music stars.
At that time, a police report claimed that Brown had punched and bit his girlfriend. He also allegedly got her into a headlock and tried to choke her during a fight as they were making their way to a music awards show.
Brown admitted to the assault and turned himself into police on Feb 8, 2009. Geragos was Brown's lawyer during that incident and oversaw a court hand down a sentence of five years probation, as well as a year of domestic violence counseling and six months of community service.
However, more recently Brown and Rihanna appeared to reconcile and date again, sparking a widespread backlash by some fans who thought Rihanna was sending a bad message to fans for accepting back her ex following the abusive relationship. But in recent weeks it appears as though the on-and-off relationship was once again off as rumors of a split emerged.