Chris Brown and Karrueche Tran News: Star in 'Autumn Leaves' Video
Chris Brown and Karrueche Tran News: Star in 'Autumn Leaves' Video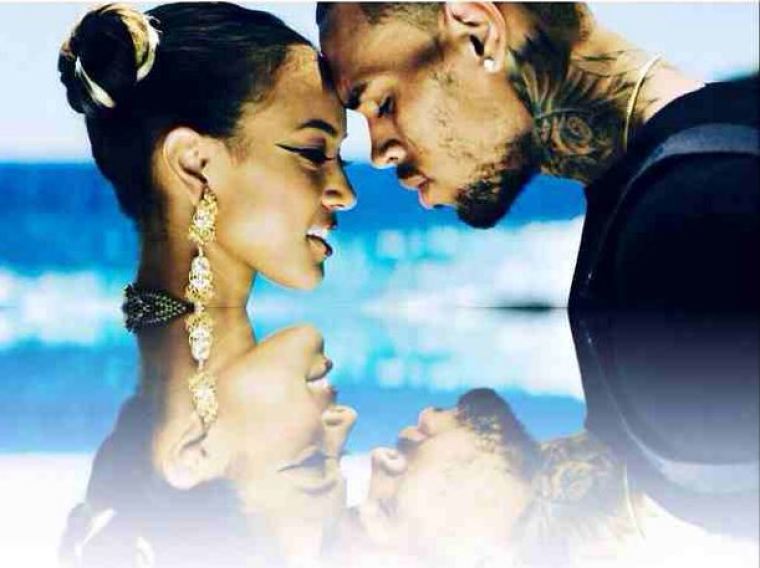 Chris Brown and Karrueche Tran featured in the video for the rapper's song "Autumn Leaves."
The rapper and his on-again, off-again model girlfriend acted as the main characters in the video also featuring Kendrick Lamar. He is shown following the model throughout the video.
The song comes off Brown's Grammy-nominated album "X."
In the video, Brown appears as a sword-wielding samurai decked in all black. He also changes outfits as the video progresses with him donning a white shirt and shorts as he sings along the beach.
Tran is shown in the video initially in an Asian-inspired red outfit. She also wears a white swimsuit as she dances along the beach.
The end of the video features Brown planting a kiss on Tran as the two finally meet. Also starring in the video are martial artists exhibiting their skills using different kinds of weapons.
The music video was shot on location in Hawaii.
Brown and Tran split before Christmas last year. The two then reunited later on with a source telling Hollywood Life, "He doesn't want to put Karrueche on the back burner anymore and he realizes that his world could potentially be extremely dark and gloomy without her in it." The two have also been to couple's therapy.
A source close to the couple said, "He's putting his ego aside and that was extremely hard to do but he's doing it and it's constantly a work in progress. Between work, touring, and his court obligations, he's been seeing another therapist with Karrueche and they've secretly been doing couple's therapy to kick off the New Year."
Brown also released the music video for his song "Ayo" Feb. 3. The rapper used Twitter to share news of the video, "#TeamBreezy - watch the premiere of #Ayo NOW on @Vevo." He appears together with rapper Tyga in the video.