Cincinnati Bengals vs San Diego Chargers Live Stream Free: Watch Online NFL 2013 Football (CBS TV Schedule, Start Time)
Cincinnati Bengals vs San Diego Chargers Live Stream Free: Watch Online NFL 2013 Football (CBS TV Schedule, Start Time)
The Cincinnati Bengals will play the San Diego Chargers in one of four late afternoon starts in Week 13 of the NFL 2013 regular season on Sunday, with the Bengals looking to gain the win that will solidify their place atop the AFC North division. The game will start at 4.25 p.m. ET and can be watched online through free live stream (details below).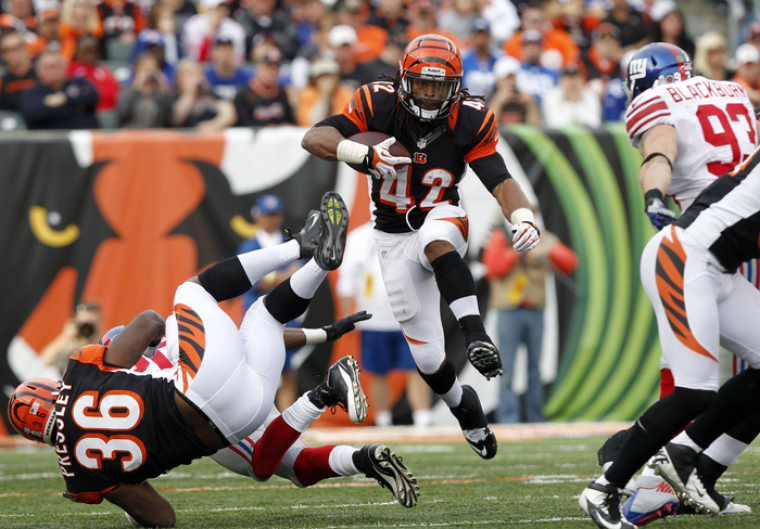 The Bengals come into this game on 7-4 and in a very strong position to take the AFC North division title. The Baltimore Ravens are their nearest threat and they are way back on .500 with a 6-6 record.
The Bengals had a Bye Week last week and prior to that had some stuttering form. They lost back to back games against the Miami Dolphins and Baltimore Ravens in Weeks 9 and 10 respectively, but managed to snap that losing streak by defeating the Cleveland Browns 41-20 in Week 11.
They will believe they can claim another win today to move them within touching distance of confirming their place in the postseason.
Quarterback Andy Dalton is 252 of 410 for 2,954 yards and 21 touchdowns. A.J Green has been his favorite target man and he has gone 1,020 yards on 67 receives for 6 touchdowns.
Meanwhile, the Chargers come into this game having taken down one of the most impressive teams of the season so far last week. They claimed a 41-38 win over the Kansas City Chiefs last week to move to a record of 5-6.
They are still well behind the Chiefs and the Broncos in the AFC West, with both of those teams on 9-2 coming into this week.
The Chargers are ranked 5th in offense in the NFL with 407.7 total yards per game, with 296.9 yards on pass per game, which ranks them 4th in that department.
The Bengals against the Chargers will start at 4.25 p.m. ET and can be watched on TV on the CBS network or online through free live stream by clicking here.
Cincinnati Bengals vs San Diego Chargers WEEK 13 NFL PREVIEW, 12/1/13