'Civilization 6' Expansion 'Rise & Fall' Arrives Next Year
A new expansion is coming to Sid Meier's "Civilization VI." New cities, characters, buildings and more will be introduced in "Rise and Fall" in Feb. next year.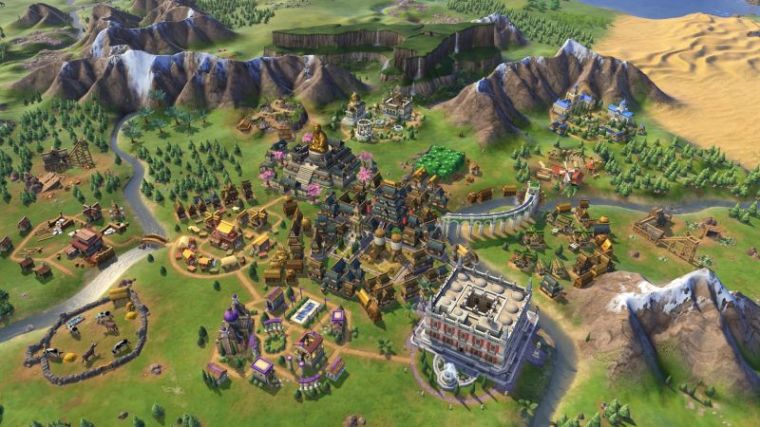 As the title suggests, the theme of the title's first expansion will be the rise and fall of civilizations.
"Instead of just a march through history, straight progress all game, maybe with a few speed bumps, but always forward," producer Andrew Frederiksen told PC Gamer, "[what] we're trying to capture here is the ups and downs, sort of riding the waves through history that is so paramount when you look back at our own world."
The expansion will add a new Great Ages which, according to Firaxis Games lead designer Anton Strenger, allows players to "experience the ebb and flow of building empires amidst the challenges of history."
Moreover, the expansion will come with a brand new city loyalty system and Governors. All cities will adhere to the loyalty system, wherein a society measures its leader and the manner in which he or she leads. Amenities and the Age that one is in affects such ratings. And much like a status bar, players need to pay attention to it. When one hits zero, the city will break away from the civ and will turn into an independent Free City.
Instead of presenting the aforementioned features as options, Frederiksen said that they integrated them into existing systems in "Civilization VI." It will be presented one after another since there is too much to absorb.
To top it all off, "Rise and Fall" introduces nine new leaders and eight new civilizations in addition to new units, districts, wonders, buildings, and more.
"Civilization VI: Rise and Fall" launch on Feb. 8 but other details such as its price have yet to be announced.