Cleveland Browns vs Cincinnati Bengals Live Stream Free: Watch NFL 2013 Football Online (Start Time, CBS TV Schedule)
The Cleveland Browns will play the Cincinnati Bengals on Sunday in Week 11 of the NFL 2013 regular season in a massive game in the AFC North. This match up could have huge implications as to who will take the title in the AFC North and should be one of the biggest games in the NFL today. The game will start at 1 p.m. ET and can be watched online through free live stream (details below).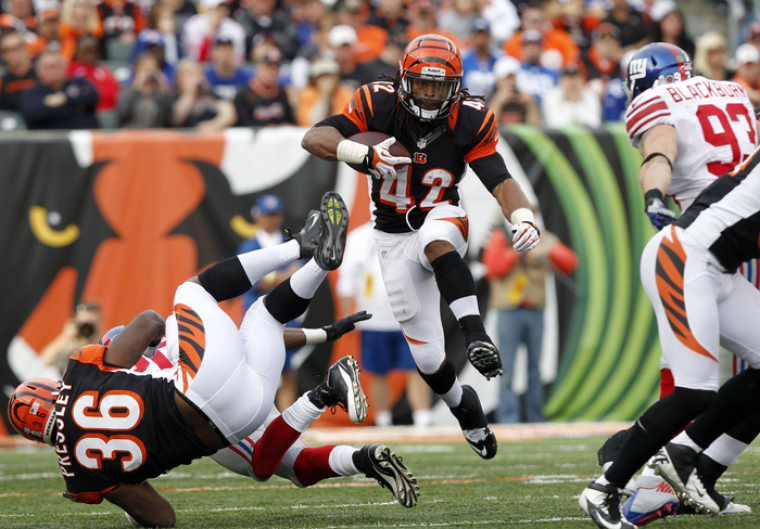 The Bengals are currently top of the AFC North with a record of 6-4, however the Browns are not far behind on 4-5, and if Cleveland can win today they would put themselves in a position to pull up right alongside the Bengals.
The Browns will feel that Cincinnati are vulnerable right now, as the Bengals have lost two straight games coming into this match up. They were narrowly defeated 20-22 by the Miami Dolphins and 17-20 by the Baltimore Ravens. However, both of those games were on the road, and the Bengals will be delighted to return to the Paul Brown Stadium this week hoping for a change in fortunes.
The Browns meanwhile were able to snap their losing streak just before entering their Bye Week in Week 10. They defeated the Baltimore Ravens 24-18 at home, but now must travel to Cincinnati looking to throw the AFC North title race wide open.
However, if they are to win this week the Browns must have more penetration than they've managed through much of this season. They are ranking just 26th in the NFL in points scored per game (19.1 points), and just 25th in the league for total yards gained per game (316.8 yards).
Meanwhile, the Bengals are ranked a lofty 8th in the league for total yards per game (378.6 yards), but they have not been able to translate that into points, and they rank just 17th in the NFL for points per game, posting an average of just 23.4 points per game.
If Cincinnati can win today they will put some significant distance between themselves and their division rivals, and would be looking more and more likely as title winners.
The Cleveland Browns against the Cincinnati Bengals will start at 1 p.m. ET and can be watched on TV on the CBS network or online through free live stream by clicking here.
Cleveland Browns vs Cincinnati Bengals WEEK 11 NFL PREVIEW, 11/17/13