Conor McGregor News and Next Fight: Bantamweight Champ Dominick Cruz Reveals the Only Way to Beat The Notorious, Wants Shot at Him
Meanwhile, McGregor's can-throwing antics that took place last Aug. 20 during the UFC 202 pre-fight press conference came flying back right at him in the form of a hefty $150,000 fine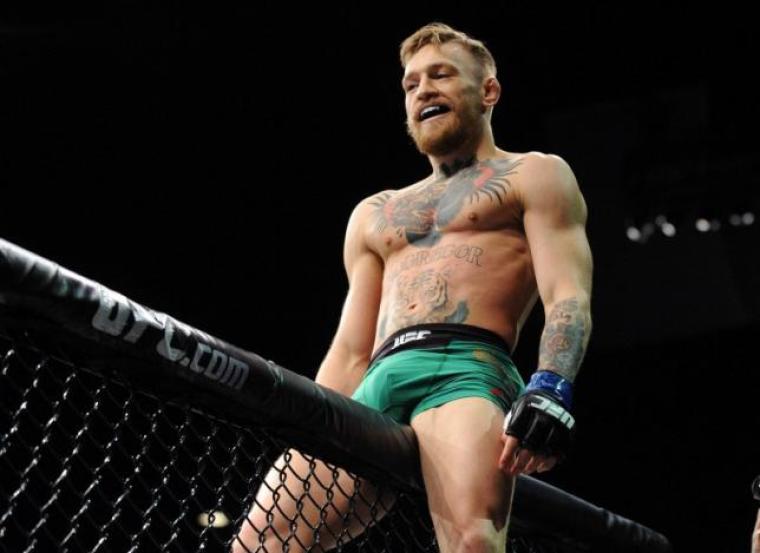 When you are on top of the MMA game, almost everyone just wants to take you down--- literally and figuratively. And today, it seems like everybody is raring for a shot at Conor McGregor, the current UFC featherweight champion and, arguably, the sport's biggest draw.
If he could get past the lightweight king Eddie Alvarez in their looming UFC 205 collision, he'll make himself an even bigger fish than he already is. It would validate his stature as the most sought after catch in the UFC pond.
Meanwhile, bantamweight champ Dominick Cruz, whether he's trying to lure McGregor to his bait or not, is making his intentions clear with some big words of his own.
Cruz Believes He Can Beat Conor 'Absolutely'
Cruz wants to get his hands on the most notorious guy in the featherweight class. According to the 31-year-old American MMA fighter, he knows what it takes to ground McGregor.
"Now I know as much as McGregor, and more, about this sport than anybody and it seems that the only way to beat McGregor is with your mind," says the Dominator in response to a question from a fan.
He added that he can beat McGregor "absolutely" because of his speed, and is willing to take him at either 145 or 155 pounds.
But, he also understands that it's all up to McGregor whether the fight would ever push through. For now, both of them have their respective businesses to take care of. It's UFC 205 and Alvarez for McGregor and the bantamweight top contenders for Cruz.
The UFC Featherweight Champ Was Slapped By a Fine
Meanwhile, McGregor's can-throwing antics that took place last Aug. 20 during the UFC 202 pre-fight press conference came flying back right at him in the form of a hefty $150,000 fine.
The Nevada State Athletic Commission deemed the monetary sanction appropriate citing the possible adverse consequences of such action. Apart from the fine, the commission also demands a 50-hour long community service and an involvement in an advocacy video against bullying.
McGregor was caught in a video throwing energy drink cans towards Nate Diaz and his crew. Meanwhile, Diaz could also receive a penalty of his own for the fighter's involvement in the ruckus.
"I just want to own up and apologize for my part and say that it will not happen in the future. That's really all I can say," the featherweight title holder said.
But, ever the fickle-minded, The Notorious was back to his usual self not long after, hurling tirades via his social media account.
I get fined more than these bums get paid

— Conor McGregor (@TheNotoriousMMA) October 10, 2016
McGregor is scheduled to rough it up against lightweight champion Eddie Alvarez in their UFC 205 matchup this coming Nov. 12 at the Madison Square Garden.