Conor McGregor Next Fight: Dana White to Announce McGregor's Next Opponent This Week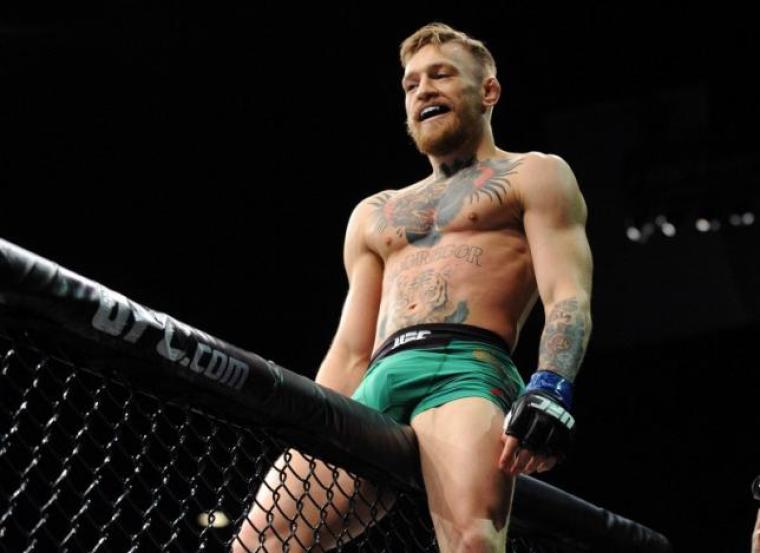 As of the moment, Conor McGregor's immediate future in the UFC has been put on hold.
The reigning UFC featherweight champion was originally scheduled to face Nate Diaz in a non-title welterweight rematch at UFC 200 on July 9th. However, "The Notorious" chose not to partake in the media obligations required for fighters, which subsequently had him pulled off the card, due to management's decision.
As of late, McGregor has been rumored to be facing retired undefeated boxer and former pound-for-pound king Floyd Mayweather Jr. in a supposed boxing super fight. He was last seen sparring with former IBO welterweight champion Chris van Heerden in Los Angeles, which led many to believe that he may be headed for a boxing match soon, as per Bloody Elbow.
The UFC management had veered their attention away from McGregor the last couple of weeks, until Wednesday afternoon. According to a report by MMA Weekly (via Yahoo! Sports), company president Dana White, along with Chief Executive Officer Lorenzo Fertitta will be flying to Los Angeles on Wednesday night to have dinner with McGregor and discuss their next plans for the Irish fighter.
White is expecting to have an answer for fans sooner than later.
"Today, I'm flying to Los Angeles. So Lorenzo and I are having dinner with Conor McGregor. So tonight, at like 10 o'clock, I'll have a lot more answers on the Conor McGregor situation," White said.
White also reiterated that there is zero chances for McGregor to be part of UFC 200, noting "that ship has sailed".
"But we've put that behind us, and we're in a good place with Conor, and we're looking to make his next fight. We should have that done tonight."
UFC 200's co-main event feature would be an interim title fight between former 145-pound king José Aldo, and former 155-pound champion Frankie Edgar. The winner of the said fight will be facing McGregor for the undisputed title, in a still undetermined date in 2016.