Dallas Cowboys Rumors: Dez Bryant Returning for Week 7?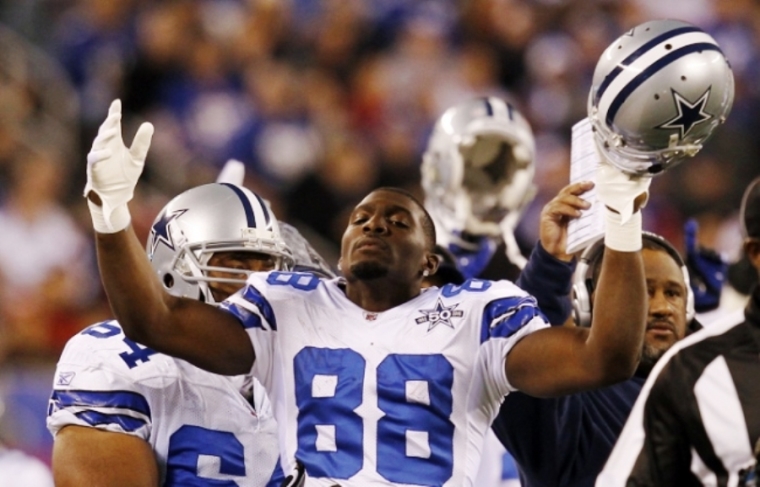 The Dallas Cowboys' wide receiver Dez Bryant is rumored to be returning for Week 7 despite the injury he suffered on his foot which required surgery.
Dez Bryant, who fractured a foot in last month's game against the New York Giants and was sidelined due to surgery, has been spotted on the field participating in conditioning workouts with his teammates despite having been recommended for a four to six week recovery period.
His presence on the field has brought up speculations the Cowboys may be bringing him back for the season despite his foot not being one hundred percent healed.
There is talk surrounding the injury saying any slant routes and slip screens the coaches put him through, even if the short passing games require only going for five to eight yards, may risk re-injuring his foot and require additional surgery.
He may also be placed at the riskier position of being tackled by the heavier linebackers who usually target running slants in field confrontations which often slam and contort players' bodies on the ground.
With the Cowboys only scoring 18.5 point a game since Bryant's absence, the team is hoping for his return, but they may have to take it easy especially if reports about his injury are true that a screw had to be surgically implanted in his foot to help the fracture heal.
While Bryant performed some rehab work on the field last Thursday, it may not necessarily mean he will be ready to face the Giants again on Week 7, particularly since his medical team will need to be on board with the decision to allow him back to play.
If Bryant is let back on the field to play, he will have to be heavily protected during the first few games, allowing him only limited snaps and short passes without actually putting him at risk of re-injuring his foot.