Detroit Lions vs Pittsburgh Steelers Live Stream Free: Watch Online NFL 2013 Football (Start Time, Fox TV Schedule)
The Detroit Lions will travel to Pittsburgh to face the Steelers on Sunday in a big NFL Week 11 clash. The Lions will be feeling the heat from the chasing Chicago Bears and Green Bay Packers, and will know a win is a must today if they are to maintain sole possession of the top spot in the NFC North. The game will start at 1 p.m. ET and can be watched online through free live stream (details below).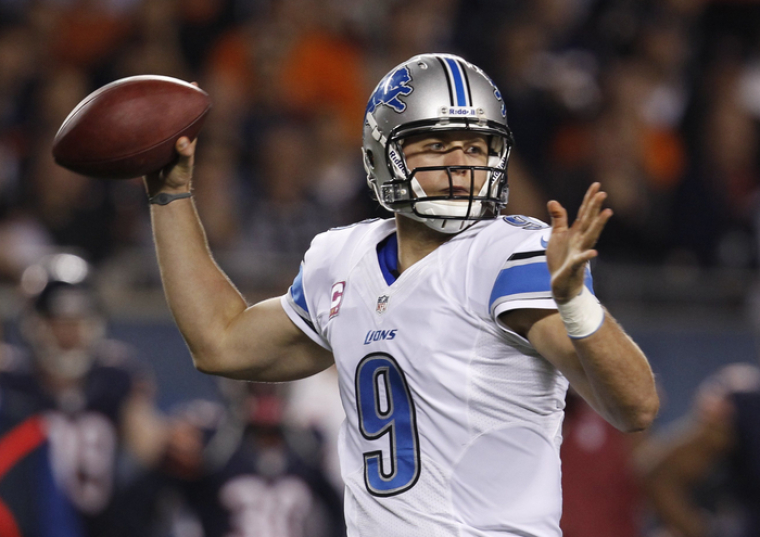 The Lions are 6-3 at the top of the NFC North, however, the Bears and the Packers are just behind on 5-4 in a fiercely competitive division. They managed to claim a fantastic win over the Bears last weekend which has given them sole possession of the number 1 spot in the division, and that 21-19 win will have been a massive morale-boost for the team, and given them confidence that this could be their year.
The Lions are one of the most exciting teams in the league right now, and are ranked 3rd in pass in the NFL. They are posting an average of 306.9 yards in the air per game, and Matthew Stafford has been successful at dissecting opposition defenses with his throws. He is 229 of 373 for 2,836 yards and an impressive 19 touchdowns.
The Lions are ranked 6 in total yards gained per game, recording 410.2 yards per game, and are scoring an average of 26.4 points per game, enough to rank them 7th in the league.
The Steelers meanwhile will be hoping to gain a surprise win here today to try and get them off the basement of the AFC North. They are 3-6 and chasing the Cleveland Browns and Baltimore Ravens, who are both on 4-5.
The Steelers will be wanting to build on their good win last weekend when they defeated the Buffalo Bills 23-10. Just conceding 10 points will have pleased defensive coaches having seen the team concede 55 points to the New England Patriots in Week 9.
Ben Roethlisberger has received a lot of criticism in recent weeks, with some questioning his work ethic, however, he has played down those comments and wants to focus on doing his talking on the field. He is 218 of 338 for 2,534 yards and 13 touchdowns. He will want to improve upon those stats through the coming few months of the season.
The Lions and Steelers will face off from 1 p.m. ET and the game can be watched on TV on the Fox network or online through free live stream by clicking here.
Detroit Lions vs Pittsburgh Steelers WEEK 11 NFL PREVIEW, 11/17/13