Detroit Lions vs Washington Redskins Live Stream: Watch Online NFL 2013 Football (Start Time, TV Info)
Detroit Lions vs Washington Redskins takes place on Sunday in week 3 of the NFL 2013 regular season, with the Redskins still looking to claim their first win of the season. The game will start at 1 p.m. ET and can be watched online through live stream (details below).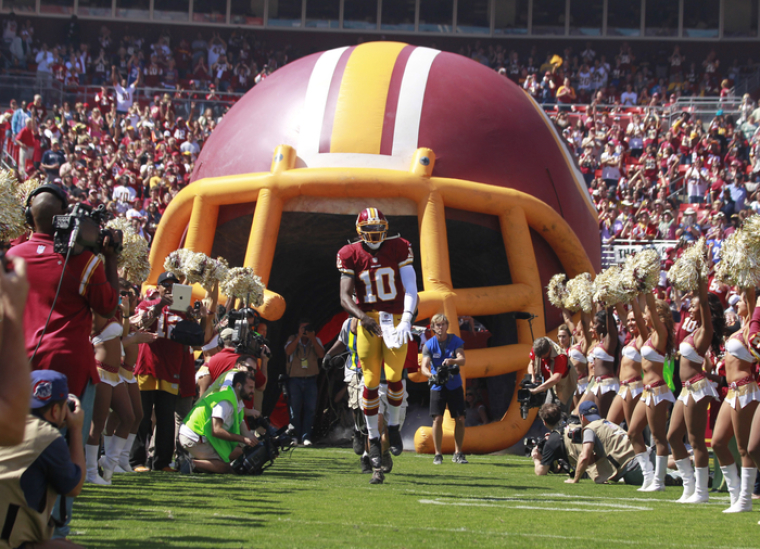 The Redskins have surprised many so far this season with the amount that they've struggled. Many had expected Robert Griffin III to wave his magic wand and lead the Redskins to some early season wins, however, things have not entirely gone to plan.
In week 1 the Redskins surprisingly lost to the Philadelphia Eagles at home in a 27-33 result. In week 2 things went from bad to worse as they came up against a powerful Green Bay Packers side who looked in no mood to offer any mercy on a Redskins' team still shaking off some early season rust. That 20-38 loss will have been tough to take for the Washington team, and they will want to bounce back strongly today and ensure they don't fall to 0-3.
RGIII has completed 56 from 89 attempted throws for 649 yards and five touchdowns. Certainly he has not been the main area of concern for the Redskins over the opening two weeks, and in pass offense the Redskins are ranked eight in the NFL with 311 pass yards on average per game so far. In total yards gained they rank eve higher, 6th, with 402 yards per game. However, at 0-2 their relative success on offense has been overshadowed by some shaky defense, and the Redskins have conceded 71 points over their opening two games. That has been too much even for the likes of RGIII to combat against.
The Lions meanwhile are 1-1 having defeated Minnesota 34-24 in week 1, before losing to Arizona 21-25 in week 2. They have also been efficient in offense, with Matthew Stafford completing 52 from 79 attempts for 635 yards and four touchdowns.
Detroit Lions vs Washington Redskins starts at 1 p.m. ET and can be watched on TV on the Fox network or online through live stream by clicking here.