Donald Trump's Daughter Tiffany and Her Mom Marla Maples Enjoy Prayer Time in Church
Presidential daughter Tiffany Trump pulled all stops to ensure her mom got the treatment she deserves on Mother's Day.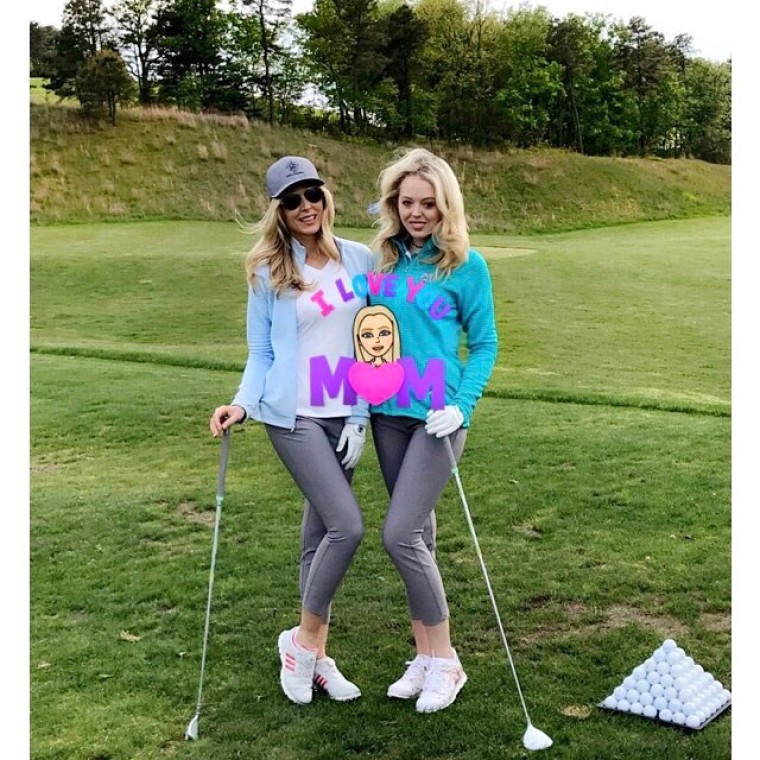 The 23-year-old daughter of President Trump and the latter's former wife Marla Maples both took to Instagram to document their day together.
Tiffany uploaded a photo of her and her mom posing on the golf course after they spent the morning in church and had brunch.
"Happy Mother's Day to @itsmarlamaples I love you so much," wrote Tiffany.
AOL News said the mother-daughter tandem had coffee together in Philadelphia to start their Sunday.
The two then headed to an unnamed church where they attended a morning prayer.
Maples posted a video of her and her daughter walking on their way to church on her Instagram page, followed by a photo of the two seated on a pew.
The 53-year-old also took a short video of herself with the church and a priest in the background.
After the prayer time, Tiffany and her mom headed to the Trump National Golf Club in Philadelphia where a brunch was prepared ahead of them in the banquet hall, reported The Daily Mail.
Tiffany surprised her mother with a buffet-style brunch followed by doughnuts, cupcakes and a cake with words that spelled, "Happy Mother's Day."
Following their brunch, the mother-daughter duo hit the golf course. Maples posted a photo of herself practicing her swing.
Maples reposted her daughter's photo and expressed her appreciation.
"Thank you @tiffanytrump for the most fun day ever!! You have given me the greatest gift of all... you," wrote Maples.
Earlier in May, Georgetown University confirmed to Newsweek that Tiffany has been accepted in the school's law program and will join her father in Washington D.C. when semester starts.