Drive-Thru for Funeral: Family Pays Tribute to Father With Burger King Funeral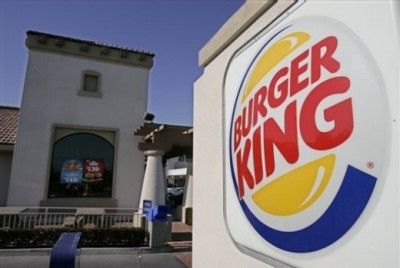 A drive-thru funeral has taken place for one Pennsylvania man, who so much loved fast food that his loved ones decided to send him off in a unique way.
David Kime, an 88 year old resident from York, Pennsylvania, was described by loved ones as someone who loved "by his own rules." So they decided they would go against a traditional funeral service and do something unique and fitting for Kime. A drive-thru funeral to Burger King was arranged for Kime, who is said to have loved the burger chain's Whoppers.
The funeral procession drove Kime's funeral car to a local Burger King drive thru, which is said to have been his favorite, where they ordered him one final fast food hit.
Kime's daughter, Linda Phiel, ordered a final Burger King meal for her dad and placed it on his flower-decked coffin.
She paid tribute to her father by saying, "He always lived by his own rules … His version of eating healthy was the lettuce on the WHOPPER JR."
The family clarified to people that the drive thru funeral was not meant to be comical but as a true fitting tribute to Kime and to honor him in the best way they could think how.
His daughter also said, "All of us are going to be in this position … And I think there's a certain group who think we should be crying. But on the other hand, he lived a wonderful life and on his own terms."
Explaining how she would also go on some of his fast food excursions - something her dad loved - she also added: "He would take his Cadillac, which he loved, and drive up to Hanover and have a gut-buster … If it wasn't the kind of day to drive out to Hanover, he would drive out to Wiener World on Memory Lane."
Burger King manager Margaret Hess also paid tribute saying it was "nice to know he was a loyal customer up until the end — the very end," according to The York Daily Record.