Duggar Family News: 'Counting On' Star Jessa Seewald Criticized Over Speaking Engagements
"Counting On" star Jessa Duggar Seewald is all set to make another round of speaking engagements this June.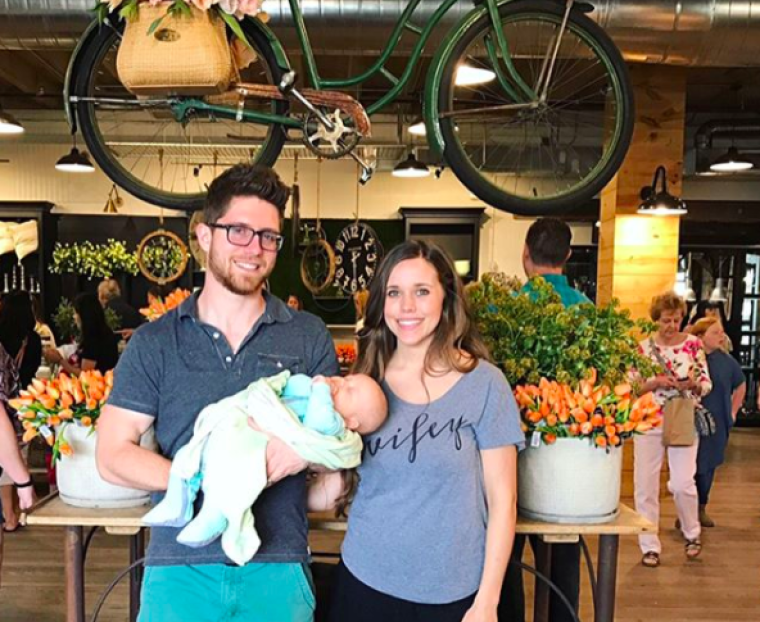 She will be making an appearance at the Evangelism Reformation Conference on June 16 and 17 at 6 p.m. at the Texas Star Conference Center according to the Duggar Family Blog. She will be there alongside her husband Ben Seewald and other speakers such as Voddie Baucham, Jeff Rose, Mark Spence, and many others. Tickets are priced at $40 per person, $60 for a couple, and $100 for one family.
Then on June 24 at 10 a.m. to 1 p.m., Jessa is headed towards the Heavenly Highway Tabernacle in Middletown, Ohio to host the talk "Fashionably Modest with Jessa." Admission costs $20, which includes lunch and a meet and greet with the reality star.
Some online readers were not pleased with Jessa's announced speaking engagements, and they took to the comments section of the blog to voice their displeasure. One complained that "being paid to talk about your modest lifestyle seems like an oxymoron."
Another reader concurred, saying, "It feels immodest to talk about how modest you are."
Others said Jessa isn't really a modest dresser, and as such she's not an authority on the subject. "Will Jessa be discussing modest attire while pregnant?" one asked. "Everyone has seen her too tight, overstretched T-shirts hardly modest."
The Duggar girls are known for being modest dressers, and they are not allowed to wear pants or skin-tight clothing. Their skirts always fall below the knee, and they never expose their breasts or cleavage.
After Jessa's younger sister, Jinger, got married to Jeremy Vuolo last year, Jinger shocked a lot of fans when she wore shorts that went a little above the knee.
However, her husband does not mind her choice of clothing and has even come to her defense, according to InTouch Weekly.
"It is your liberty as to whether you dress modestly with a modest pair of pants, or with a skirt, or with a T-shirt, or with a blouse," Vuolo said. "It is not your liberty, women, to wear sensual, seductive clothing that is designed to draw the attention of your brothers."