Dwayne Johnson Brings 'The Titan Games' to NBC as Host and Producer
Dwayne Johnson Brings 'The Titan Games' to NBC as Host and Producer
Dwayne Johnson joins network television. The blockbuster movie actor boards the new NBC competition series "The Titan Games" as host.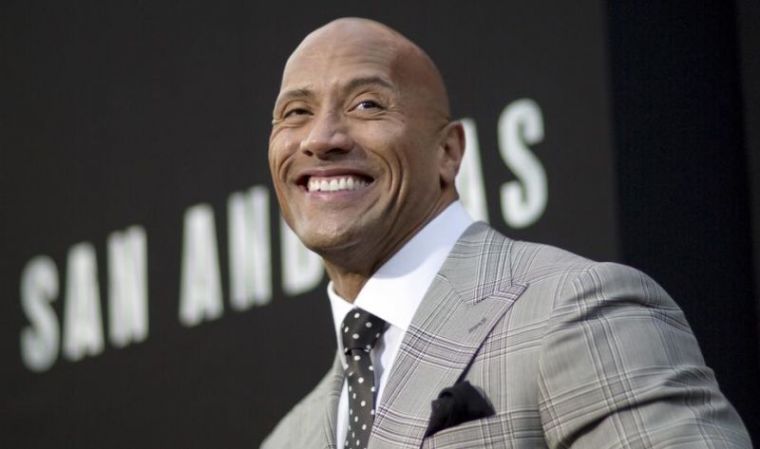 The "Jumanji" actor also serves as producer of the show along with his ex-wife and business partner Dany Garcia, Universal Television Alternative Studio and A. Smith & Co, which produces "American Ninja Warrior." NBC ordered 10 episodes of the unscripted series with a plan to start filming in September.
"I wanted to create a platform that gave everyday people the opportunity to change their lives and do something extraordinary," the actor said while visiting Jimmy Fallon on his talk show. "With this, I was watching one of my favorite shows on TV that I was inspired by — American Ninja Warrior — and we partnered with the creative execs of that show and with NBC."
NBC opened the site to the competition where contestants could apply until April 14. They will be tested on physical strength and mental endurance, as six Titans will face off with each other in the competition show.
"We're talking about everyday people who challenge themselves physically to get to the next level," Garcia stated. "Physicality, training and health are the core of how Dwayne starts his day." The network has not yet earmarked a premiere date for "The Titan Games."
Meanwhile, following the success of "Jumanji" at the box office, Johnson will be seen next on the big screen in "Skyscraper." The film features the actor as an ex-FBI agent who becomes the "glorified security guard" of one of the world's tallest building in Hong Kong. Terrorists, however, target the residential site where his family also lives. Johnson is seen in the newly released teasers doing high wire stunts.
"Skyscraper" also stars Neve Campbell and Pablo Schreiber. Rawson Marshall Thurber wrote and directed the movie. The film will open in theaters on July 13.