Elizabeth Olsen to Play a Young Widow in First Facebook Comedy Series
"Avengers" actress Elizabeth Olsen will star in the first-ever comedy series of Facebook. The actress will also serve as one of the show's executive producers.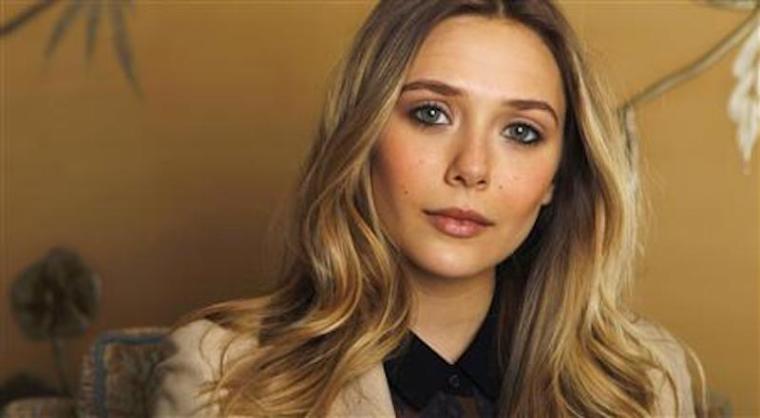 Kit Steinkellner ("Z: The Beginning of Everything") will write the series, which still doesn't have an official title but might be called "Widow." It will focus on a young woman (Olsen) who tries to reconnect with her past as a way to deal with the grief of losing her husband.
Lizzy Weiss ("Switch at Birth") will serve as showrunner, while James Ponsoldt ("Master of None") will direct some of the episodes, including the pilot. Steinkellner originally submitted a spec script of the series to Showtime but it earned a 10 half-hour episode orders from Facebook.
"I couldn't be prouder of the group we have brought together for this show," Olsen stated following the show's announcement. "Kit's story has been near and dear to me for years and I can't wait to share our dark, funny, and complicated show with the world."
Facebook has not yet set the show's release date on the platform. Production details and additional cast members have not yet been announced as well.
Olsen hasn't had much work on the small screen apart from guest stints on "Drunk History" and "HarmonQuest." The actress is best known for her movie work in blockbuster films like "Godzilla," "Avengers: Age of Ultron" and "Captain America." She will be seen next in "Avengers: Infinity War."
The Olsen-led series is part of Facebook's push towards scripted programming as it builds Facebook Watch. The service, which started operations in August 2017, stands to compete with other streaming platforms such as Netflix, Hulu and Amazon.
Facebook will pour $1 billion in supporting original content. Apart from this dark comedy series, Facebook also placed an order for "Sacred Lies," a fantasy horror drama, and "Skam," a remake of a Norwegian teen drama.
YouTube's streaming platform service, YouTube Red, however, has a similar project in development called "Widow." Its premise also revolves around a woman who loses her husband and doesn't handle the death well.