Embezzlement Trial Over Cardinal's Luxury Pad Begins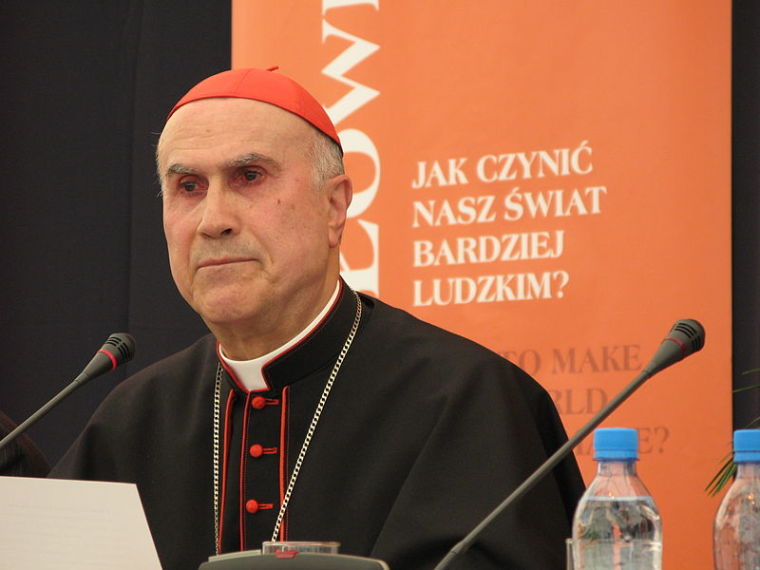 The Vatican court on Tuesday began trial on the embezzlement of charity money which targets two former executives at a children's hospital for possible redirection of funds to finance the renovation of former Secretary of State Cardinal Tarcisio Bertone's large apartment.
Standing on trial are Giuseppe Profiti and Massimo Spina, former president and treasurer, respectively, of Bambino Gesu hospital in Rome. They are charged with spending nearly half a million dollars in 2013 and 2014 to restore Bertone's retirement apartment.
The court denied the defendants' motions to dismiss the case and to bar journalists from covering the trials. Defense lawyers proposed that reporters be made to watch a video link in an adjacent room instead. But this was rejected on the grounds that the trial is of public interest.
The case puts into focus the excesses of Church officials, which became the subject of Pope Francis' scathing critique in his Curia more than two years ago. In that speech, he deplored the Vatican's power-hungry bureaucracy and described those involved as being consumed by narcissism and excessive activity.
Bertone, 82, was the Vatican secretary of state, effectively the deputy pope from 2006 to 2013. He also served as Pope Benedict XVI's main collaborator, making him one of the most powerful men in the Catholic Church. He was removed from office in 2013, eight months after the election of Francis.
The renovation commenced a few weeks later on his apartment, which is at least five times bigger than Pope Francis's modest residence (which is actually a suite) next door. It sits on a huge property and has a spacious terrace that offers a panoramic view of the dome of St. Peter's Basilica.
Profiti and Spina said Bertone agreed to the renovation considering his apartment can be used for fund-raising activities for the hospital. Both face three to five years' imprisonment if convicted. The trial was adjourned until Sept. 7, with the possibility of Bertone, who was not indicted, being called as a witness.