Eminem Leads Audience in Anti-Trump Chant
Eminem has once again gone public with his dislike towards U.S. President Donald Trump.
The Rap God recently led a call-and-response bashing against the U.S. President during his performance at the Reading Festival in Reading, England.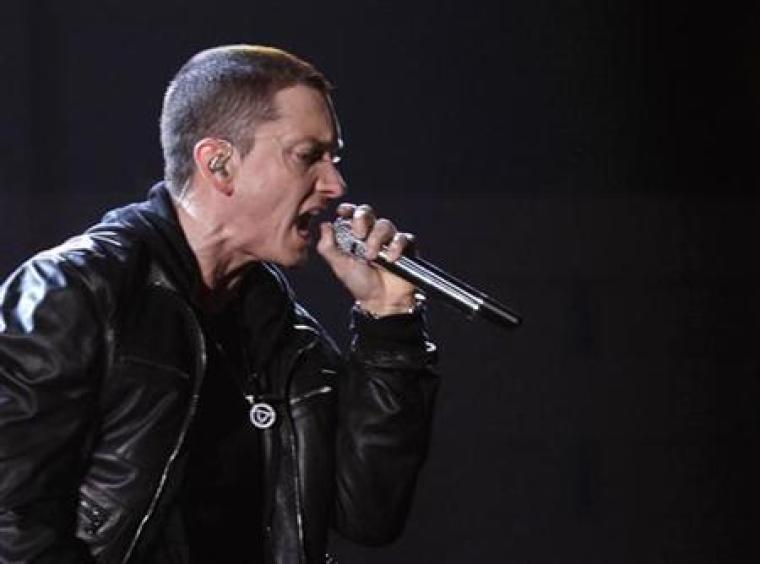 "So, Reading. I'm not about to stand up here and use this ******* stage for some kind of a platform to be all political and ****, and I don't want to cause any controversy so I won't say no names — but this ******-****** Donald Trump I can't stand!"
Eminem's statement became a cue for the audience to begin chanting "**** Donald Trump" until the Rap God finally instructed them on how to curse the controversial U.S. President.
"When I say '****,' you say 'Trump!'" Eminem instructed the audience, which gladly obliged. After the chant went on for a few seconds, the Rap God delivered another adlib, explaining the reason for the chant.
"'Cause he's got our country ****** ** in America... white America," Eminem said.
This is not the first time for Eminem to voice out his dislike for Trump, though. In fact, prior to last year's U.S. presidential elections, which eventually catapulted Trump into the White House, the Rap God released an anti-Trump track, "Campaign Speech."
"Consider me a dangerous man.But you should be afraid of this dang candidate. You say Trump don't kiss *** like a puppet?" goes a portion of the eight-minute freestyle track, which was only ignored by Trump and his camp.
However, one of the then-presidential candidate's supporters, David Duke, a former grand wizard of the Ku Klux Klan, tweeted in Trump's defense accusing Eminem of poisoning the minds of the youth and being a puppet of music manager Paul Rosenberg and record producer Jimmy Iovine.
Eminem has been using his performances recently as a platform to express his disgust towards the Trump administration. Prior to slamming Trump at the Reading Festival, he also took a jab at the U.S. President in his show in Glasgow.