'Fear The Walking Dead' Season 2 Spoilers: Series Actor Teases Big Changes On Character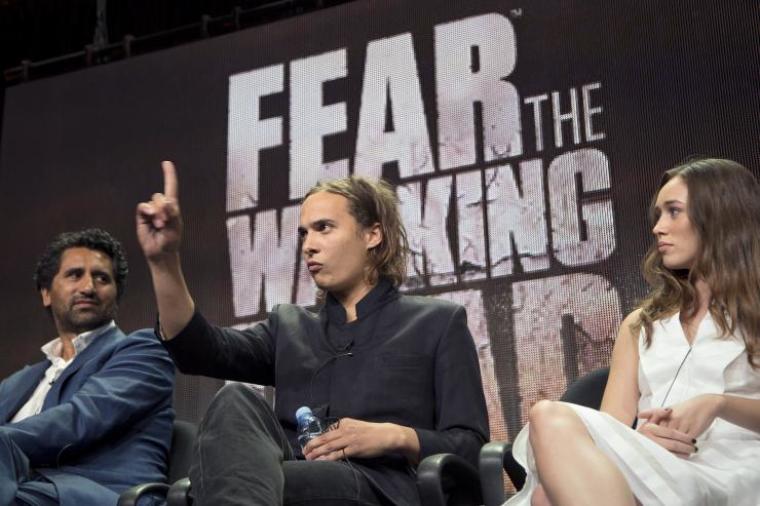 Things are just about to get even more intense and complicated as the second season of AMC's hit TV series "Fear The Walking Dead" returns this Sunday with a brand new episode, which is actually the last episode before the show will take a short break.
Among the intrepid survivors who will be the most affected following the chaotic events that transpired in the previous segment, is Colman Domingo's Victor Strand.
It was heartbreaking for Strand to discover that Thomas Abigail, the very person which motivated him to go all of those troubles, has been infected. Out of compassion for his lover, Strand chose to shoot Thomas in the head before the latter could be turned. His actions didn't sit well with Celia, the Mexican stronghold's leader. It was found out that their customary would be to let the victim become a full walker before killing him.
Personally, it Victor has to fight his internal struggles as it was his and Abigail's promise to die together. As what turned out, he decided to pull the trigger on him. For Domingo, the act isn't necessarily a betrayal, but rather of mercy for his love one.
"I think he knew what was best for Thomas Abigail and I think he would have said anything to close the deal," the actor told Mashable in an interview, adding that it was in fact a "selfless act."
Consequently, his decision will change him forever. Domingo went on to tell the media outlet that his character is now at a "crossroads" whether to down south or uphold what is right.
"I think we're going to find out a lot about that in the next episode," he said.
Meanwhile, the promo video teases some of the intriguing developments that fans should expect in the upcoming episode "Shiva." As seen in the clip below, it's quite clear that Celia is determined to let Victor account his crime against her and her people. Daniel, in his part, is seen in trouble while Travis and Madison are worried for their children.
"Fear The Walking Dead" Season 2 "Shiva" airs this Sunday, May 22, on AMC.