Fergie in Hospital: Singer to Give Birth Via C-Section
In anticipation of giving birth to her first son, Fergie Duhamel arrived at a Los Angeles hospital on Thursday morning for a scheduled C-section.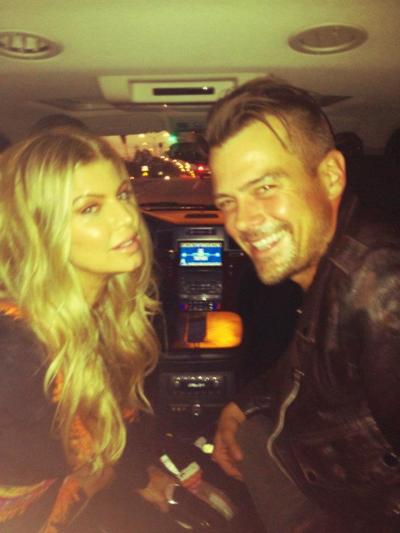 Fergie and her husband, Josh Duhamel, arrived at the same hospital where Kim Kardashian and Dwight Howard welcomed their first children to give birth to her first son Thursday morning. The Black Eyed Peas singer, 38, was scheduled to have a C-section, according to TMZ.
Sources told the new site that Fergie arrived with Duhamel, who appeared calm and was making small talk with staff members.
Duhamel said last week that he and his wife were expecting their son to be born "any day now."
"There is a lot of anticipation going on at the Duhamel household right now," he told Us Weekly magazine during a press conference for his most recent film, "Scenic Route."
"It's pretty exciting," the actor noted, adding that his wife has done a wonderful job of handling her pregnancy.
"I'm mostly impressed with how gracefully ... I mean she's just been awesome throughout this whole thing," he said. "She's taken really good care of herself, she's happy, she's in great spirits, she looks beautiful and I'm just really proud of her more than anything. And I'm really excited to meet this little dude. I can't wait."
In return, Duhamel has plans to be a doting father and help Fergie out around the house. To do that, he plans on taking at least a small break from acting.
"Right now it's baby time, so I'm going to be home," the actor said when asked about upcoming work. "Then I've got a bunch of projects that are in development that we're producing with my company, which I'm really excited about.
Duhamel also noted that he was prepared for diaper duty following the couple's recent baby shower.
"Well, we have enough to last us probably the first week," Duhamel joked to Us. "It fills up the whole closet. Apparently they poop a lot."