'Finding Dory' Movie Introduces Dory's Childhood BFF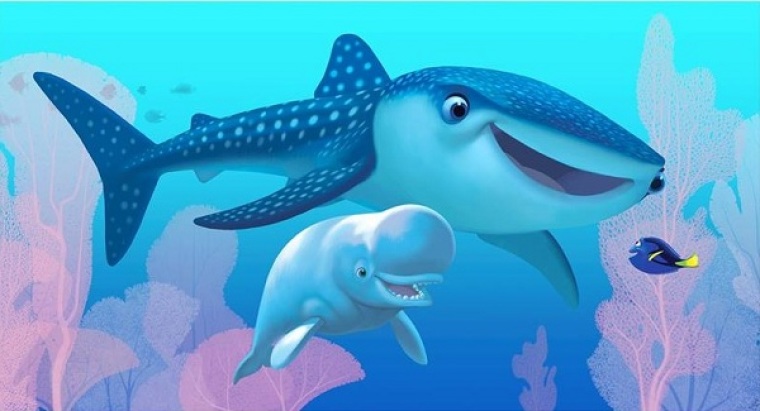 "Finding Dory" is the much-anticipated sequel to the blockbuster hit "Finding Nemo." In this movie, Dory will re-unite with childhood friends including her BFF.
The sequel will set Dory, the friendly but forgetful blue tang, on a journey to find her home and her family. Her quest will bring her face to face with a childhood friend, a whale shark named Destiny.
"It's like the kid you knew in summer camp and but you haven't seen them since," says director Andrew Stanton. "They could only speak to each other through the pipes, like kids sending letters to each other or (talking) through cans with string."
Stanton reveals Dory and Destiny grew up in different parts of a marine life institute. And like Dory, Destiny is as cheery as she is big.
"She's this huge, huge friendly personality," Stanton said. "I love that (Dory's) got the largest best friend ever."
In addition to Destiny, Dory will also meet the white beluga whale Bailey and the octopus Hank. She arrives at the Monterey Marine Life Institute after remembering something about "the jewel of Monterey, California." She will be accompanied by Nemo and Marlin on her quest, which starts six months after her adventures in 2003's "Finding Nemo."
Stanton returns to the sequel as director and writer, with Angus MacLane as co-director. The film is produced by Pixar Animation Studios and Walt Disney Pictures. "Finding Dory" will hit theaters on June 17, 2016. It stars Ellen DeGeneres as the voice behind Dory and Kaitlin Olson as the voice behind Destiny, among others.
"Finding Dory" will release after "Warcraft" launches on June 10 and before "The BFG" debuts on July 1. Aside from these films, the summer also brings the all-female reboot of "Ghostbusters" on July 15, the fifth entry to the "Ice Age" series "Ice Age: Collission Course" and "Star Trek Beyond" on July 22, among others.