Florida State Seminoles vs Clemson Tigers Live Stream Free: Watch Online College Football (ABC TV Schedule)
Florida State Seminoles vs Clemson Tigers takes place on Saturday night in what should be a massive clash between two of the best college football teams this season. The game will start at 8 p.m. ET and can be watched on the ABC network or online through free live stream (details below).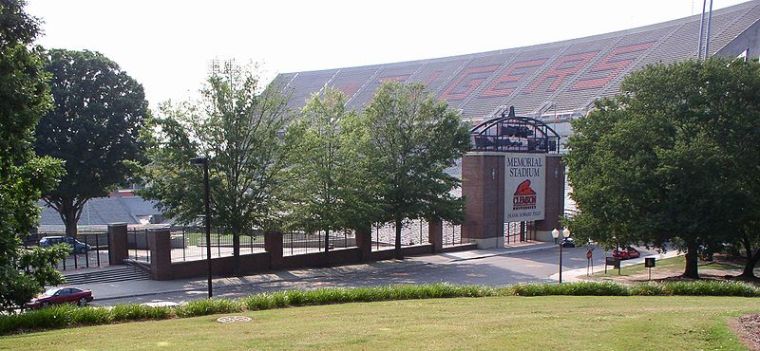 This is potentially the game of the year in the ACC, and has been touted by many to be the biggest game in the league's history.
These two teams come into this game undefeated so far, and are both ranked in the top five.
Many had expected Clemson to be in this situation before the season began – they were always one of the favorites in many people's minds, but they have fulfilled their promise and then some. They come into this game in electric form and will be tough for any team to take down.
However, Florida State have surprised many with their great form. Some analysts had thought that the Seminoles would struggle after some key players had to be replaced this season, but they have continued in the same way of old without as much as a blink of the eye.
Many believe that their excellent form has been due to freshman quarterback Jameis Winston, who has looked stunning since Game 1, with many complimenting his play as someone usually expected with much more experience.
However, they will be coming up against Tajh Boyd tonight, and he is also having an outstanding year. This should be one of the most eagerly anticipated quarterback duels of the season.
Coming into this game, Clemson is 6-0 (4-0) and ranked third in the AP Top 25 and fourth in the USA Today Coaches' Poll.
Meanwhile, FSU is 5-0 (3-0) and ranked fifth in both major polls.
In the all time series, Florida State holds an 18-8 advantage.
Florida State Seminoles vs Clemson Tigers will start at 8 p.m. ET and can be watched online through free live stream by clicking here.