Former President Jimmy Carter Defends His Belief In the Resurrection of Jesus
Former President Jimmy Carter defended his belief in the resurrection of Jesus and that for him there is no need for scientific proof to confirm this.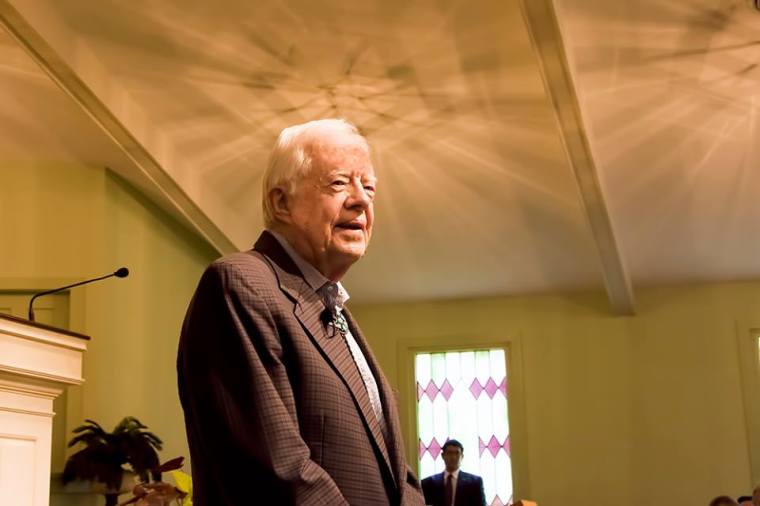 Carter shared his views on the Bible and the resurrection of Jesus during an interview with New York Times columnist Nicholas Kristoff.
The 39th president of the United States said he accepts the overall message of the Bible as true, as well as the miracles described in the New Testament. That includes the Virgin birth and the Resurrection.
Kristoff argued that it would be hard to believe in any story involving people being brought back to life. He pointed out that a man from the Middle East was brought back to life after an execution, but even if there were eyewitnesses to back up this story, he thinks Carter would be hard pressed to accept it as the truth.
Carter acknowledged that he would be skeptical of such a report. But he said there is something different in the case of Jesus Christ. "My belief in the resurrection of Jesus comes from my Christian faith, and not from any need for scientific proof. I derive a great personal benefit from the totality of this belief, which comes naturally to me," he said.
Carter conceded that it is difficult to convince skeptics to accept Jesus, but prayer always helps.
He shared that private conversations with his Creator helps him become a "good follower of the perfect example set by Jesus Christ" and serve as His witness while being a blessing to others.
Carter has retired from politics and is now a regular Sunday School teacher at Maranatha Baptist Church in Plains, Georgia.
He recalled that on Aug. 12, 2015 he was diagnosed with liver cancer. Doctors also found four tumors on his brain.
He subsequently received radiation treatment. After a few months, doctors found a marked improvement on his condition.